The End of DACA?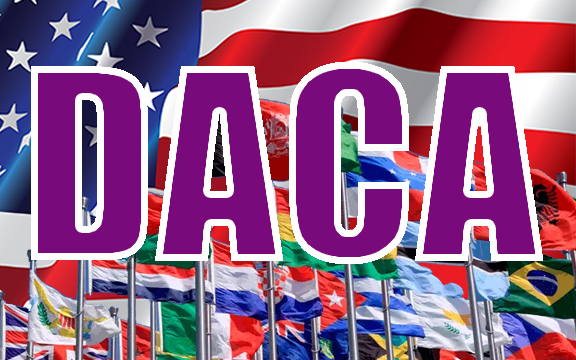 Hang on for a minute...we're trying to find some more stories you might like.
On Tuesday September 7th, 2017, President Donald Trump's administration has ordered an end to DACA. Deferred Action for Childhood Arrivals (DACA) is an executive order enacted by former President Barack Obama in 2012.
This order enabled people that were brought to the United States illegally by their parents at a young age to: not be deported and get a work permit. Trump's actions came after a group of ten conservative state attorney generals threatened to file a lawsuit against DACA claiming in their letter that "The Executive Branch does not have the unilateral power to confer lawful presence and work authorization on unlawfully present aliens simply because the Executive chooses not to remove them." The removal DACA will affect over 800,000 immigrants that have used this program to go to college, get a job, and even serve in the US military.
Although Trump has officially revoked DACA, he has given congress a 6-month period to replace DACA with another similar policy. He also assured DACA recipients that they should not worry, tweeting:
For all those (DACA) that are concerned about your status during the 6 month period, you have nothing to worry about- No action!
Donald J. Trump (

@realDonaldTrump), September 7, 2107
For students who were looking into becoming Dreamers themselves, they will have to wait six months when Congress is expected to release a new policy to protect young illegal immigrants.
"Ten States Sent Letter to DOJ Requesting End to DACA Program." American Immigration Lawyers Association, 29 June 2017.  Accessed 12 Sept. 2017.