Fortnite Review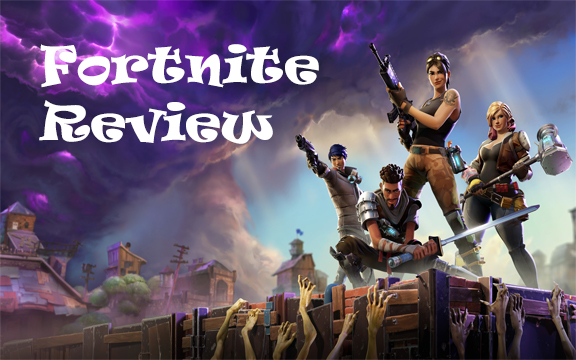 Epic Games has recently dominated its competitors by releasing Fortnite, and having more than 40 million people download it. Fortnite is a free to play game in which players fight each other until only one is left standing.  Fighting your way to first place is no easy task, however. There are 99 other people with the same goal in mind, and are determined to get first. The game is best played, in my opinion, in squads, a mode where you and up to 3 friends take on the same odds. This results in players relying on each other and using tactics not found in many other games to win.
Along with the release of Battle Royale came the early access version of "Save the World", the games campaign. In this mode, you fight zombie like "husks" while trying to save the 2% of the population that remains. The "storm" brings these husks to you, and you have to build your home base, expand when necessary, and go search for survivors and resources. For now, this mode is paid to play, but when it is fully released later this year, both parts will be free to play.
After playing the game for many hours, I can personally say that in order to fully experience Fortnite, you need to play with friends, as the game seems to focus more on teamwork rather than the skill of a lone wolf. Another good idea to get the most out of Battle Royale is to purchase the "Battle Pass". This pass allows you to unlock things that you cannot get any other way. The V-Bucks needed to buy it can be earned through the campaign, or by completing the Battle Pass's free tiers.
I would recommend anyone with a system compatible with Fortnite to download and try it, as it gives you hours of fun, at no cost to you. Personally, I give the game a 10/10, because of the fun you can have in it, and by purchasing the campaign, you can get the V-Bucks needed to buy skins in Battle Royale, which set you apart from other players.