Why is Spring Break So Early?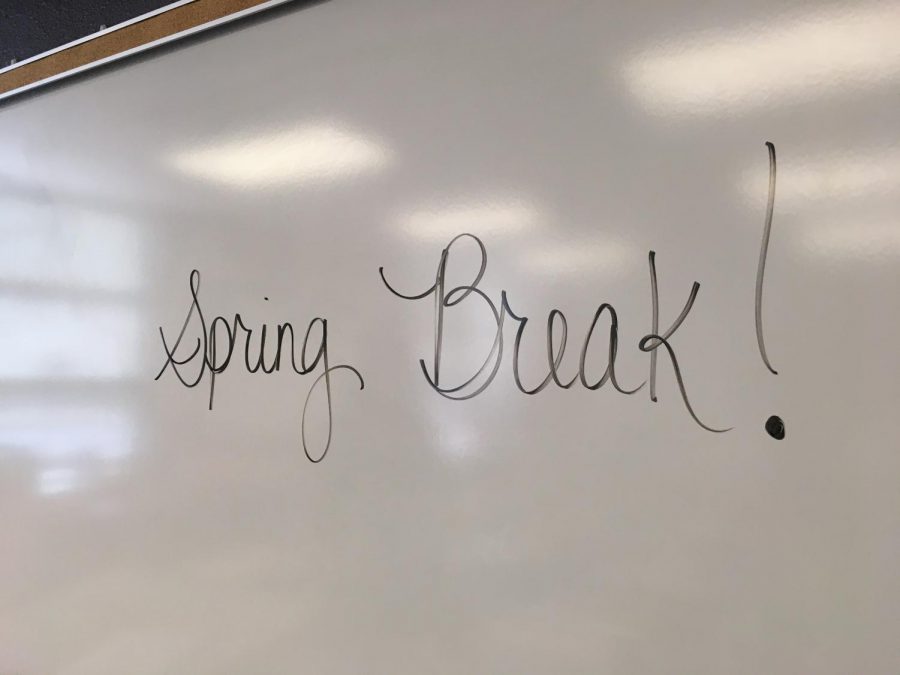 Are you, like many others, wondering why spring break is so early this year? In 2020, spring break is coming up earlier in the year for USD 428. The school district's spring break is before that of most colleges. Most confusing, however, is how the break doesn't line up with Barton Community College (BCC), as in past years it has and BCC's schedule directly affects some high school students.
Senior Patrick Heath who does two online classes for Barton doesn't like the weeks being different from each other, saying "I'd rather just have to do high school and college work at the same time and not have to do school during my spring break."
So, why is spring break so early this year for USD 428?
First off, I called BCC about the spring break situation, and Secretary Sarah Riegle answered, "We plan our calendars 3 years in advance. We used the same date we've had in the past years."
BCC had already planned the calendar, so why was GBHS different than Barton when they had matched up in the past? I asked  Reigle if BCC communicates with the USD 428 Education Center, and she replied, "No, not specifically. We invite them to look over it and give them a calendar."
I wanted to clear things up a bit with the USD 428 Education Center, where I spoke to Khris Thexton, the Superintendent and Director of Business and Operations, who explained what happened. "We went through and wanted to match up with KU and K-State and get on the same schedule. We assumed that Barton [Community College] was going to follow that same pattern. After we looked at it and set the calendar, it was too late to change."
Thexton went on to acknowledge the mistake. "From here on out, we are going to line up with Barton so that the kids that are taking classes through Barton will have the same spring break as the high school."
After all, spring break being early was an error and a miscommunication between Barton and USD 428. Spring break will be later in following years, as Mr. Thexton says, "We will line up with Barton from here on out."