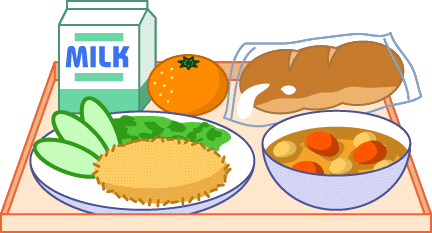 Due to COVID-19, Great Bend High School has split the lunch schedule into five periods to eliminate the spread of germs. There are fewer students in each lunch, and there are x's blocking every other seat at tables so kids will be more social distanced. Also, the custodians sanitize the tables after each lunch to prepare for the new wave of students coming in. These are some of the many precautions USD 428 is taking to make sure students are safe. The students have 15 minutes to eat, then are led to the gymnasium so the next lunch can take place.
While the five period lunch schedule is necessary for the safety of students and faculty, there could be a problem with the time crunch. GBHS junior Malachi Wasson says, "I think it is better for the circumstances in order to not have so many people together at once, but I feel like it's too short and unfair to some people." Wasson expands and says, " If I could change something about lunch, it would be to give more time for it. I've seen kids that have to come from across the school get their food and then only have a few minutes to eat by the time they sit down." There are indeed students that come from a far classroom that may struggle with finishing lunch in time. As far as things the school could do to change the time limit, GBHS administration failed to respond to a request for a comment from the Panther Tales.
In the future, I am sure the student body would appreciate more time to eat and not feel rushed through their only break in the school day. As for right now the situation is going to have to do. The school is doing what they can to ensure the safety of everyone and that is what counts.