The Favorites of Movies
    We all have movies that we consider our favorites. Have you ever wondered what other people consider to have watched to make them the most popular movies? Well this article is for you. The most popular movies and some students at Great Bend High Schools favorite movies.
Coming in fifth place for the most popular movie of all time is The Avengers:Infinity War. This movie came out in 2018 and was directed by Anothony and Joe Russo. 92 percent of google users like this movie. This is a movie that combines the marvel characters including the hulk, thor, iron man and more. They all come together and fight their strongest competitor yet, The Evil Thanos. The fate of the planet is up to be taken in this battle making it the most important one yet. It's an action driven movie that has been highly liked by most of the public.
In fourth place, we have the Black Panther. This movie was also released in 2018 and is directed by Ryan Coogler.90 percent of google users like this movie. He faced the death of his father and returned home to take his rightful place as king. Every great hero has a powerful enemy and in this story it is Erik Killmonger. The black panther or  T'Challa's mettle has to gather all of his supporters and use all of his power to save his city.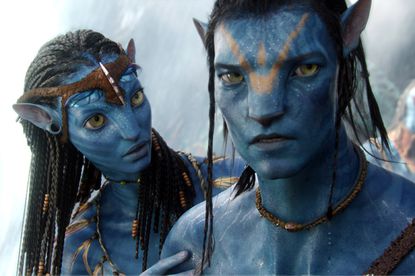 Next, In third place we have Avatar. This movie came out in 2009 and is directed by James Cameron. This movie has 86 % of google users that have liked it. This movie takes place in the alien world on a planet called pandora. This planet is full of materials that planet Earth is desperately needing. This planet is filled with hybrids called Na'vis who are blue skinned giants. The main character's name is Jake who is a handicapped marine who wants something to fight for through his struggles he has faced. He was recruited to join an expedition to this planet where he meets a hybrid named Neytiri who saved his life and grew a deeper bond with her. He is then faced with a decision to help decide the fate of the world. 
Then, In second place we have the avengers endgame. This movie was released in 2019 by Anthony and Joe Russo. This movie has 94% of google users that have liked to watch it. This movie is the direct sequel to Avenger infinity War. This movie has the hero's that survived from the first movie to stop the desolation there enemies Thanos is making.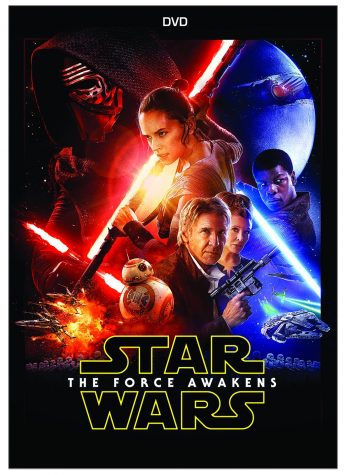 Coming In first place as the most popular movie of all time is Star wars Episode Vii- the force awaken. This movie was released in 2015 and directed by J.J. Abrams. *0 % of google users have liked this movie. This movie is a sequel. Luke Skywalker, the last Jedi, has gone into hiding. While both good and bad guys are doing whatever it takes to try and find the last of the Jedi Knights. Finn, a defector who crashed landed, where he meant Rey who had a map. They also joined forces with Han Solo and together they worked together to try and discover the whereabouts of Skywalker. 
After interviewing several students at Great Bend High School, it's interesting how different varieties of the students have different tastes in movies. First I talked with a junior named  Janica Kramer and when she was asked her favorite movie she said Marley and Me. I also asked the same question to another Junior named Elle Hutchinson who replied with the Wolf of Wall Street. While these are just two students, neither of their favorite movies were in the top five. My personal favorite   movie is Footloose, which is also not on the chart. Which shows that these may be the most watched movies but the variety in favorite movies for people is still out there.