Top Netflix Shows of the Days
Netflix top shows are numbers that can change daily. Based On the amount of times a series is watched and the views it gets from it, a show may rise or fall. Today, I am here to talk to you about the current best shows on Netflix based on statistics and my personal favorite suggestions. 
Top Five On Netflix 
First, we have Love Is Blind. This came out in 2022. This falls under the genre reality and was created by Chris Collins. This is a netflix dating show that doesn't let matches see each other before they get engaged. It is trying to see if the attractions they feel through talking are more powerful than physical attractions. 
Next, we have Sweet Magnolias. This came out in 2020. It was created by Sheryl J. Anderson under the genre Romantic Drama. This show is about three girls who have been best friends since their childhood as they advance in their life with the challenges of romance, family, jobs, and more. 
Then, we have Ozarks. This show was originally released in 2017 and is now on the fourth season. It falls under the genre of drama and was created by Mark Williams and Bill Dubuque. This show was a money laundry scheme that ended up heading in the wrong direction. They then set up a bigger laundering operation in the Ozark Lake by their adviser Martin. 
Next, we have All Of Us Are Dead. This show was released in 2022. It falls under the genre of horror and was created by Joo Dong-Geun and Chun Sung-il. A girl was bit by a rat that carried a deadly virus that turns normally humans into hideous human eating machines virus. 
Finally, we have Tall Girl 2. This way was released in 2013.The genre is romantic comedy and was directed by Emily Ting. This show is able to let us see the life of a girl dealing with her insecurities due to the pressure of her peers. Jodi, the main character, does what she can to deal with her popularity while being taller than everyone in her class.
My Top Five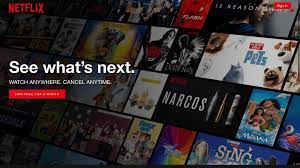 Vampire Diaries- This is about a teenage girl named Elaina who lost both of her parents and meets two vampire brothers named Damon and Stephan. Both brothers love her and would do what it takes to protect her and fight the threats they face. 
On My Block- This is about a group of teenagers in high school who fight their way through gang related violence while they finish high school. They fight to keep their friendship even through the obstacles they face while growing up. 
The Fosters This show is about Stef and Lena Foster who have adopted four kids and their biological son. This show has all the stereotypes in one including, racial issues, LGBTQ, unbiological family, and so much more. It shows the meaning of family and how the differences don't take away from who they are. 
All American- This show was inspired by a true story. The series tells the story of Spencer James, a very talented football player. After an amazing opportunity, he moves in with another family to pursue this option. He has to deal with the drama and challenges that come along with this including the gang violent neighbor that his mother and brother are in.
The 100s – This show is based after a deadly nuclear war wiped out almost all life. One hundred Juveniles are released back into the Earth to try and determine if life on Earth is possible.
Other Students
I wanted to talk to other people at Great bend High School and get there views. First I talked with Madelynn Gregg. She told me that one thing she enjoyed about having Netflix is having all her favorite shows collected in one place. When I asked her what her top five shows on Netflix were she said "Criminal Minds, Greys Anatomy, Outer Banks, NCIS, and Shadow and Bones.
In conclusion, there are many different favorites on Netflix. Many peoples taste differs from series to series and if you are looking for some e recommendations this article was for you.