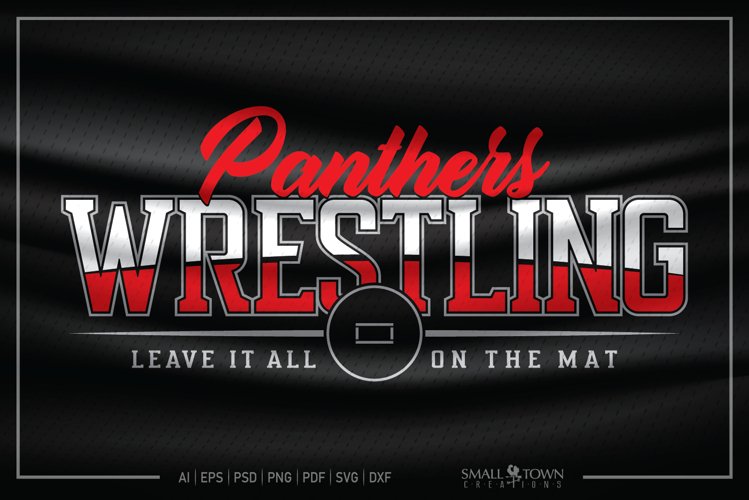 The Panthers had a great wrestling season. Nine Panther boys made it to state and they finished as 5th as a team overall and brought home five state medals. It was also their first time in history to have ever brought home two boys state champions who were Wyatt Weber and Kaden Spragis. The panther girls had three girls make it to state. They brought home two state medals and one of them was a two time champion named Breanna Ridgeway.  Amazing Job Panthers!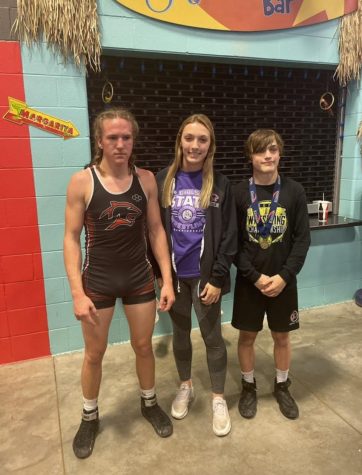 I personally talked to two of the state placers.  Daizy Gomez, a sophomore, was the first person I had a discussion with. I asked her how it felt placing and she told me "it felt goof placing, but I am nowhere near satisfied with just placing" Comparing her season to last year, she qualified but got beat out her first two rounds. I asked her what was a challenge and then something she was proud of and she said "My biggest challenge was probably state itself. I was proud of some of the people I beat this season and how much I have improved. Then, I talked to Haylee Holinde. She told me that overall she felt great about going to state/ She even quoted "I've improved a lot since last year, a lot more than I thought I would". Her biggest challenge was not knowing how to be aggressive enough. I asked her something she was proud of and she quoted "I'm proud of making it to state, especially as a freshman, it feels good to be out here doing what I love!"
Results
Girls Stats 
Daizy Gomez
(Placed 4th)
Gomez won first round by fall 
Gomez lost quarterfinals 
Gomez won by fall 
Gomez won by another fall securing her state medal and wrestling for 3rd place 
Gomez Lost 4-1 and finished in fourth place.
Breanna Ridgeway
(placed 1st)
Ridgeway won first round by fall 
Ridgeway wins by fall and secured at least 3rd place 
Ridgeway wins by fall Ridgeway wins by fall and secures her state championship. Bre is a 2X state champ. 
Haylee Holinde 
Holinde loses by fall first round
Holinde loses by fall and is done for the season 
Boys Stats 
Kaden Spragis
(placed 1st) 
Spragis Wins by tech 16-1
Wins by fall securing 3rd state metal 
Spragis wins 11-9 to be our 120 state champion 
Avery Wolf 
(placed 4th)
Wolf wins by fall 
Wolf wins 4-3 securing his second state metal
Wolf Loses 6-5 
Wolf wins 5-3 and wrestles for 3rd place 
Wolf loses 12-2 and finishes in 4th place 
Cooper Liles 
(placed 5th) 
Liles lost by fall
Liles wins by fall 
Liles wins 10-5
Liles wins by fall securing his 1st state medal 
Liles loses 2-0 and wrestles for 5th place 
Liles wins by default and finishes in 5th
Wyatt Weber 
(placed 1st)
Weber wins by fall 
Weber wins by fall securing 4th state metal 
Weber  wins by default and wrestles for 2nd state champ 
Weber wins 1-0 and is our 138 state champion 
Jace Schartz 
Schwartz loses by fall
Schartz won 5-2
Schwartz wins by tech fall 17-2 
Loses by fall and is done for the season 
Skyler McMullen 
McMullen loses 10-1 
McMullen  wins 16-10 
Mcmulllen loses 15-6 and is finished for the year 
Brody Schnoebelen
Schnoebelen lost by fall 
Schnoebelen wins by major 8-0 
Schnoeblelen loses by fall and is done for the season  
Keyven Schroder 
Schroeder loses by fall 
Schroeder wins by fall 
Schroeder loses by fall and is done for the season  
Mathew Johnson
(placed 6th)
Johnson lost by fall 
Johnson wins by fall 
Johnson wins 11-7
Johnson wins by fall securing his first state medal 
Johnson loses by fall and will wrestle for 5th place 
Lost by fall and finishes in 6th place