Your Part Matters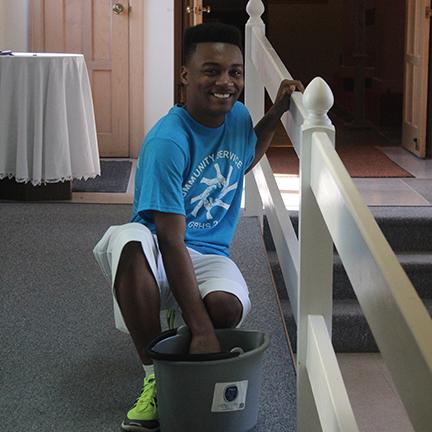 College is pressuring students to participate in community service so that the student will be admitted into the school of their choice. Scholarships are also forcing volunteer work upon teenagers in order for them to receive money. It's not a bad thing to pressure students into free labor because most students wouldn't do it if they didn't have to. Maybe if teens knew the benefits of community service, they would participate in it, compelled or not.
There are many benefits of volunteering. It not only helps build your resume, but you can meet others, gain new skills, boost self-esteem, and make your community a better place to live for everyone. Volunteering makes you aware of the issues that your community is facing and once you know those issues, you can offer solutions to those problems. "I enjoy volunteering because it helps give back to the community in so many ways, and it's usually very fun to do, plus it makes you feel very good about yourself," said junior Allison Regehr.
According to the Corporation for National & Community Service, Kansas has the fourth most volunteers in the nation. There are about 769,200 volunteers in our state alone. About 40.9% of those volunteers are ages 16-19. Those teens are participating in about 32 hours of service on average per year.
There are countless ways to give back to the community. Some places to help in Great Bend are at the zoo, the Humane Society, Rosewood Services, and the Salvation Army. "I really enjoy volunteering my time through my youth group and the clubs that I am involved in," said Melina Chavez, junior. Check out the school's website for more community service ideas.