Lights, Camera, Action!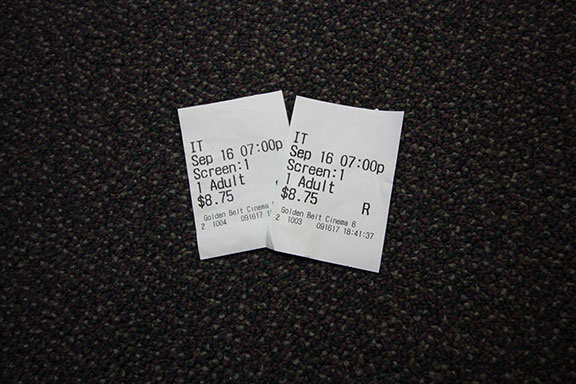 Hang on for a minute...we're trying to find some more stories you might like.
Movies have been one of the world's favorite pass time. From horror to romance and even animation there are countless different movie genres for any kind of person. This summer the movie industry had its fair share of good and bad movies. To getting nominated for Golden Globes, Oscars, and many other prestigious awards, the movie industry has always had high competition against each other to be the best. So, here are the top 5 movies of the summer and their ratings on Rotten Tomatoes.
Despicable Me 3 – 61%
After Leaving the life of crime, Gru, decides to meet his long-lost twin brother. When the two meet, they decide to take on the supervillain Balthazar Bratt, who plans world domination. With the minions by their side, they sure become an unstoppable team that can take on anything.
Guardians of the Galaxy Vol. 2 – 82%
This action-packed, hilarious movie was a definite must-see for all you sci fi fans. After being hired to guard the valuables of the alien race Sovereign, the guardians discovered that the items have been stolen. The angry Sovereign then seek their revenge. As the Guardians escape death, the main character (Peter) discovers who his parents were.
Wonder Woman – 92%
Wonder Woman was powerful, fascinating, and thrilling in so many ways. This film had spectacular scenes that were both technically and visually stunning. Wonder Woman is about princess who was trained to become a unbeatable hero. She was alarmed  of a conflict that was happening on the outside world. Fighting beside troops to end the war, Wonder Woman finds her true potential as a hero.   
Baby Driver – 93%
Have you ever felt like music is the only thing that could help you focus on something? Well, you can definitely relate to this. In the film, Baby meets the girl of his dreams, and with the chance to drive away from this life-threatening lifestyle, this getaway driver must depend on the beat of this music to help him escape the dangerous ride.       
Dunkirk – 93%
Dunkirk was the masterpiece of the summer. This historical film is based in May 1940, during the second world war, while trapped allied soldiers on Dunkirk desperately try to flee back home as the Germans advance into France. This film shows how the Brits cross the English Channel in fisherman boats, paddle steamers, fireboats and basically anything that could help save the troops and bring them back home.