The Debate on Gun Control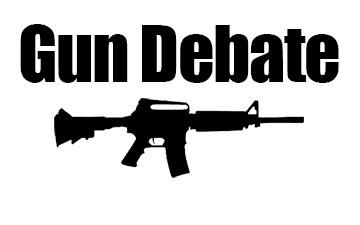 Hang on for a minute...we're trying to find some more stories you might like.
When you think of mass shootings, the first thing to come to mind is probably the 1999 school shooting at Columbine High School, the 2012 Sandy Hook Elementary tragedy, or the 2012 Aurora Colorado shooting in a cinema. The most recent and troubling firearm atrocity is the February 14th mass shooting at Stoneman Douglas High School in Parkland Florida that left 17 dead and 14 injured and hospitalized. Such heinous use of guns prompts a call to action for students, politicians, and gun control advocates across the nation.
Shortly following the February 14th shooting in Florida classmates of the victims visited the White House, along with parents and members of the community affected by the tragedy, to share their stories and urge new gun control laws. Students and parents voiced their ideas for new gun laws and safety measures, and Trump put in his two cents as well, backing stricter background checks, raising the age requirement to buy guns, and for teachers to be armed in the classroom.
In addition to the controversial idea of suggesting that teachers carry guns in the classroom, Trump has also stated that he will be issuing an executive order to regulate bump stocks; attachments that increase the fire rate of semi-automatic rifles to make them act like fully-automatic ones. Such legislation may hit roadblocks with the NRA and opposers of stricter gun laws.
Opinions on the topic are divided, but one thing is certain; something needs to be done about these school shootings to stop them and prevent them from happening in the future. We owe it to our fellow students and citizens to ensure we can feel safe in our schools and communities.
Sources
Wikipedia Article on the Florida Shooting:
https://en.wikipedia.org/wiki/Stoneman_Douglas_High_School_shooting
Students Visit White House Calling for Change
Gun Control Debate after Parkland
https://www.newyorker.com/magazine/2018/03/12/the-gun-control-debate-after-parkland
Trump's Call for a Ban on Bump Stocks
https://www.nbcnews.com/politics/white-house/trump-says-he-ll-ban-bump-stocks-through-executive-order-n852021