GBHS teacher inducted into the West Kansas NSDA Hall of Fame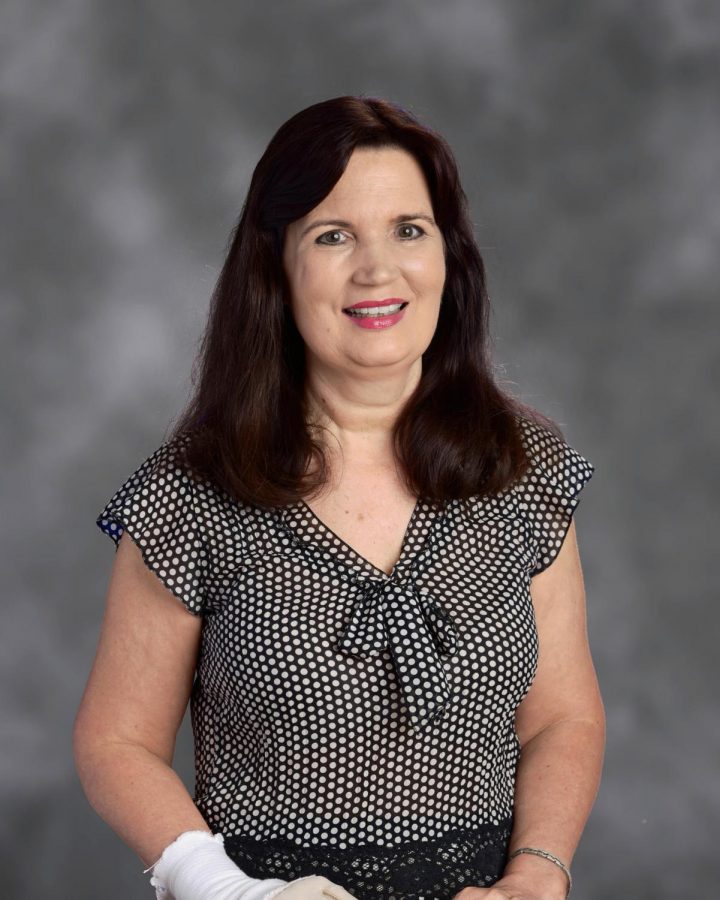 The West Kansas Chapter of the National Speech and Debate Association is proud to announce the induction of Barbara Watson, of Great Bend High School, into the West Kansas NSDA Hall of Fame. This is the highest recognition a speech and debate adviser can achieve in the West Kansas District Honor Society.
"This award, which is based on participation in the district, contributions to the district, service to the district, excellence in coaching and competition displays the tremendous dedication, effort and hard work that Mrs. Watson has employed throughout her career," said Ms. Megan Hagaman, West Kansas NSDA District Chair. "Our coaches in the Hall of Fame understand the importance of Speech and Debate activities to our students and schools, and they demonstrate the characteristics of effective leadership in abundance. Barbara Watson understands the power of these activities to change lives, and has long been one of the greatest coaches in our District, State and in the Nation."
Executive director of the National Speech and Debate Association J. Scott Wunn notes, "Speech and debate advances communication skills, improves reading, writing, speaking and critical thinking, develops interpersonal skills, and prepares students for college, career and beyond." These skills are evident in Mrs. Watson's leadership and program.
After her many years of teaching English and coaching speech and debate, Mrs. Watson says that "I am proud of so many of my students' accomplishments. Picking just one is impossible." She mentions that she is "also proud of the many students that have competed, qualified, and even placed at the state and national levels of competition in debate, competitive speech, and forensics." The number of years and students Mrs. Watson has taught is immense but even after so much time, they still get in contact with her. Mrs. Watson mentions that "…former students or their parents come up to me and say they really enjoyed being in my program…"
When asked if she has any advice for the coach coming after her she responds by saying, "I am happy to say that Kim Heath will be taking my place next year. I am also happy to say that she does not need any advice from me." Later adding, "I think it will be a very smooth transition."
Congratulations once again Mrs. Watson! We will miss you very much here at Great Bend High School.