How Much of a Difference Do Metal Straws Make?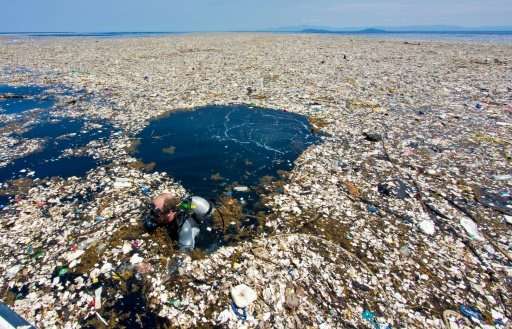 Using metal straws instead of plastic straws is a big trend all over social media right now. "Save the turtles" is the saying that goes along with not asking for at a restaurant and using a metal one instead. While this may be a clever idea, how much of a difference is this making? It has grown apparent that waste and pollution are becoming issues for the health of the planet, and "saving the turtles" and the ocean is a very positive message to spread. What percent of waste do straws make up?
The "Island of Plastic" is essentially a giant mass of garbage and waste that is located between California and Hawaii and is growing rapidly. Studies show that the mass has grown to be three times the size of France and is made up of 79 thousand tons of plastic. 4Ocean is an ocean cleaning organization that picks up a pound of trash from the ocean every time someone buys a bracelet from them. The interesting part about 4Ocean is they make the bracelets from the trash they pick up.
Many students use metal straws instead of plastic straws which has proven to be healthier for the environment. Freshman Lakyn Smith talked about the straw trend and said, "In a couple of years people will forget about it and just go back to using regular straws." While the metal straws may be a bit better than plastic straws, the change will only do so much. Organizations like 4Ocean and many similar ones help eliminate a higher percentage of trash and waste worldwide.
All in all, using metal straws is a thoughtful and clever idea, as well as a fun trend. This publicity has contributed to spreading the "save the turtles" message. Using metal straws instead of plastic straws is a good start to saving the environment, and the trend motivates people to join the eco-friendly movement. Helping abolish trash in the environment is something everyone could take part in and work wonders.
Let's get started.