The Inspiration Behind Spirit Week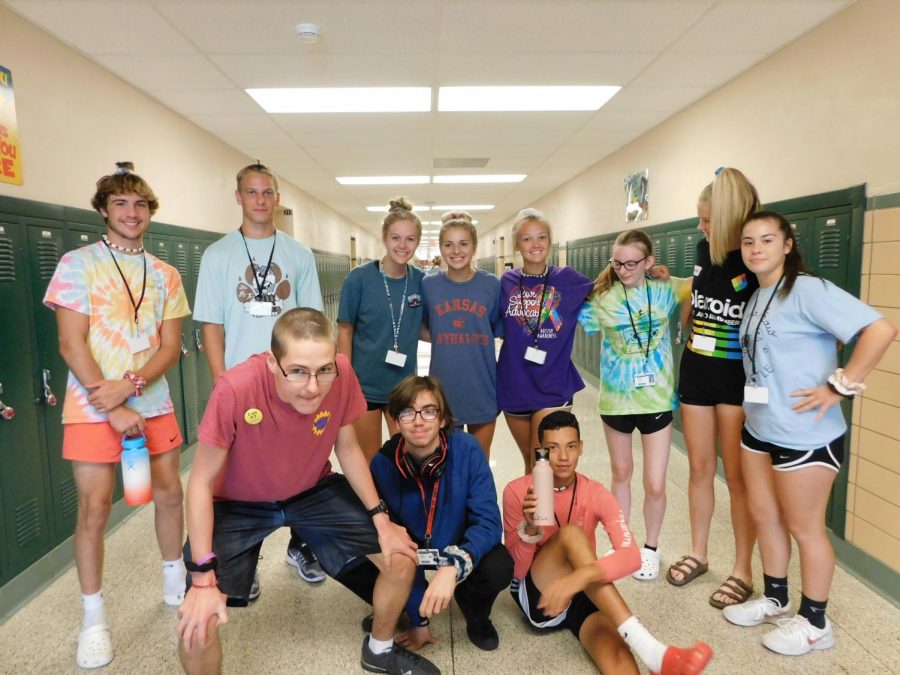 Spirit Week has been a tradition in many schools, including Great Bend High School, for quite some time. From crazy clothes to movie characters, students always find creative ways of showing their school spirit. Spirit Week also means homecoming week at Great Bend, so the school is always buzzing with excitement when it comes around.
This year, spirit week days include Jersey Day, VSCO/TikTok Day, Pink Day, Frat Day, and of course the traditional Red and Black Day on Friday. The first two days have been popping with school spirit and have been full of excitement for the homecoming football game. Even teachers have been joining in on the school spirit festivities. Social Studies teacher Mrs. Austin says, "Spirit Week has had great response and participation." Spirit Week is a great way to show appreciation for the school and the sports related to it" says Allias Hartman, senior. His favorite spirit day this week was jersey day.
Homecoming and Spirit Week have gone hand in hand at GBHS for years, and our school has not hesitated to keep the tradition going. Mr. Tim Friess, principal, says, "I think that Spirit Week is very important at GBHS because it always seems to get the vast majority of our students involved in some way." Students from all sorts of sports and activities have been taking part in the creative cosplaying this year with their school pride.
All in all, Spirit Week is a wonderful way to express the pride students and staff have in their school. Junior Emma Mayhill says, "It brings out the true color in people." From clubs to teams, students unite in preparing for the big homecoming game in great ways. Spirit Week is quite inspiring and uplifting to say the least, and GBHS students play a huge role in participating in activities that make our school great.