Rocking the New RAK Club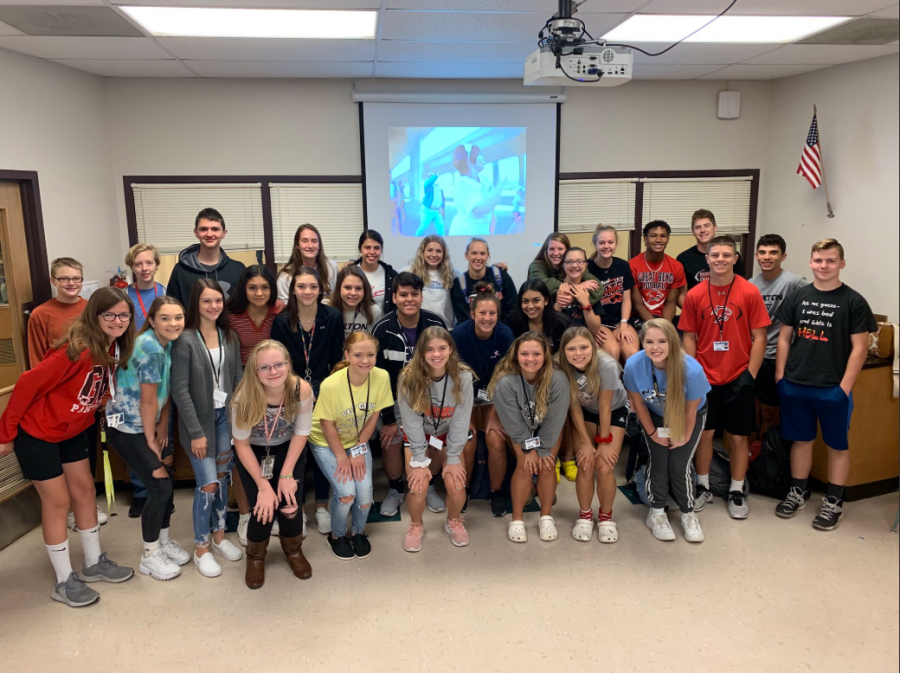 CJ Gibson, Editor
October 1, 2019
At 7:30 am on September 27, the first official meeting of the GBHS Random Acts of Kindness Club (RAK) took place in the classroom of Shelly Duvall, teacher and volleyball coach at GBHS.
Peyton Duvall, a GBHS senior tasked to help with the new club, explained how this club came to be: "So basically it's this group that Coach Duvall and Joanna Sanchez [GBHS Senior] started talking about, really just focusing on Random Acts of Kindness, which is what RAK stands for. I was addressed to help with it, and I was like 'heck yeah, sounds great.'"
In addition, Peyton Duvall said that the club would entail "doing different challenges throughout the school: painting mirrors, sticky notes around the school, just literally Random Acts of Kindness."
Shelly Duvall said in the meeting how several local businesses were willing to support RAK through their good deeds. She also expressed how she wanted Community Service Day to improve, and she believes RAK has the potential to do so, making the day have more benefit to the community than the expected group of helping hands.
The room was full of students, showing how Great Bend is eager for this new club to spread a little bit of kindness both in the school and the community.