Breaking the Record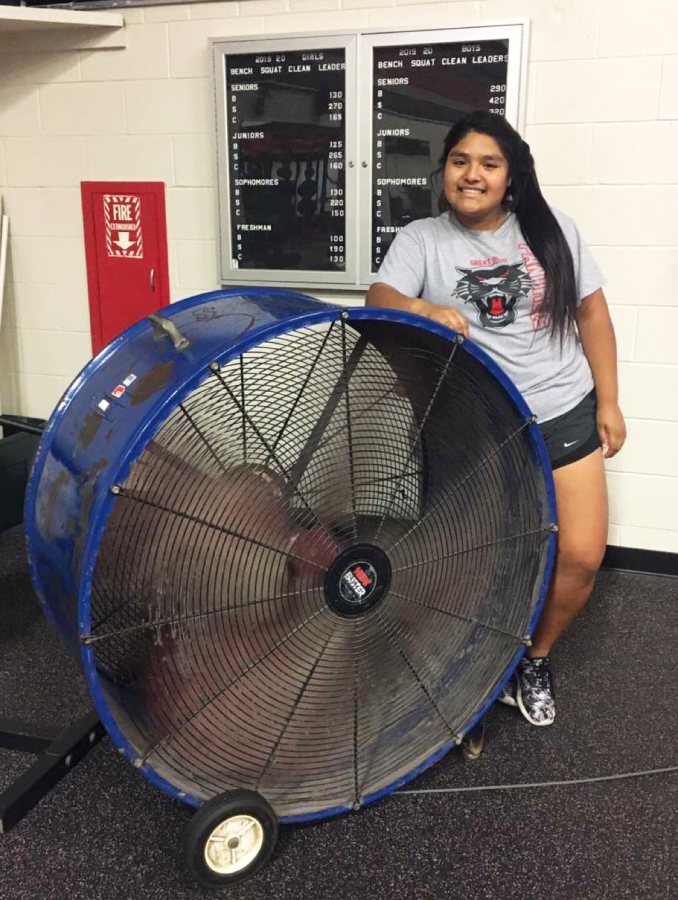 After several years of weight lifting, Senior Joanna Sanchez finally achieved her goal of breaking a school record. Last Thursday on October 10th, Sanchez broke the school record with a back squat lift of 310 lbs.
The previous record of 300lb had been unbeatable since 2004, so this just shows Sanchez's strength. She also describes how she wants to be a role model for the underclassmen, and she uses words of encouragements from the entire weight room to help her keep pushing.
While breaking the record was a major accomplishment for Sanchez, this is not the only thing she is strong at.
Sanchez is currently involved in six different organization within the high school, including Women's Varsity Soccer, A Cappella Choir, Educators Rising, and El Sol Folks Dance Club. This just shows that Sanchez may be strong in the weight room, but she is also a strong leader in the classroom. Not only this, but she is president of both Random Acts of Kindness Club and Pep Club. With being apart of many clubs and organizations, Sanchez has to be a good role model.
Some advice she would give to other underclassmen trying to break a school record is: "Make small goals to accomplish it, don't necessarily claim your goal to break a school record, more like aim for breaking your own personal record often to get better. Find your support system: family, friends, coaches, etc. Keep going and try your best. That's what matters most."