The Amazing Invention Called Lip Balm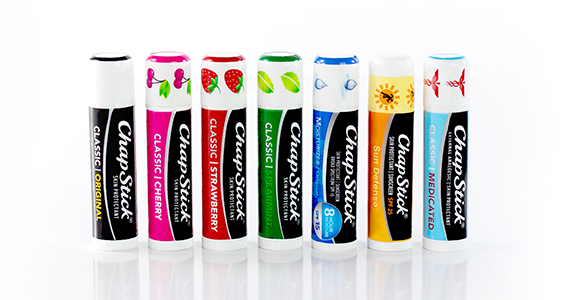 Lip balm is by far one of my favorite beauty/hygiene products. I find myself applying it very often, probably too often. Lip balm is a product that is applied to cracked or dry lips. It leaves your lips feeling moisturized and soft. Lip balm, better known as Chapstick, was first invented in 1880 by Dr. C. D. Fleet in Lynchburg, Virginia. His first lip balm resembled a small lump of candle wax wrapped in tin foil.
Chapstick, along with many other popular brands such as Carmex, includes ingredients that nourish your lips and protect them from the sun. SPF 15 is on the label of most tubes of Chapstick, so you know your lips will be protected against harmful UV rays. There are also multiple flavors and colors of lip balm, including interesting ones like birthday cake, pumpkin pie, and candy cane. With those also comes the non-flavored or colored original Chapstick, which is my personal favorite.
Dry and cracked lips are not my idea of a fun time, so that's why I apply Chapstick like a maniac. If you have dry lips, invest in lip balm. Most lip balms are very affordable, being less than three dollars. Stop by any of your local shopping centers and pick up some Chapstick!