Billie Eilish Makes History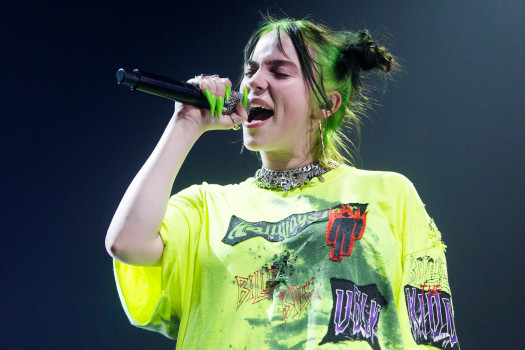 Billie Eilish is a music sensation who has blown up in popularity over the past couple of years. Billie Eilish majors in different types of music, such as alternative rock, pop, R&B, etc. Eilish appeared at the 62nd annual Grammys where she was nominated for 6 Grammy Awards. Her brother, Finneas O'Connell, also got nominated for 5 Grammys.
Billie and Finneas both came home with a shocking 5 Grammys each. Billie made history by being the youngest artist to win the top 4 Grammy categories, which are Best New Artist, Record of the Year, Song of the Year, and Album of the Year. Together with Billie, Finneas earned the awards for Record of the Year, Song of the Year, and Album of the Year, for helping compose and direct Billie's music. On his own, Finneas won two Grammys for best Producer of the Year and Producer of the Year, Non-Classical.
When Billie and Finneas got called up for the stage to accept their Grammys, they were announcing who was going to win Album of the Year, you can see her mouthing "Please don't be me." She later explained  "Thank U, Next got me through some [hard times], and I think it deserves more than anything in the world." Finneas reacted to winning Record of the Year by saying "I didn't think this was going to win at all."
Throughout the Grammys, the O'Connells repeatedly reminded us that they think they deserved the awards. Billie even said, "I didn't write a speech," and Finneas said about the Producer of the Year, Non-Classical award, "I absolutely didn't think I was going to win this; online polls didn't either." Finneas and Billie both put on a show not only with awards but with also a performance where they performed the original song "when the party's over" where Billie sat on a stool and sang vocals while Finneas was on the piano and sang backup vocals.