Mollie's Magical Movie Reviews: Little Women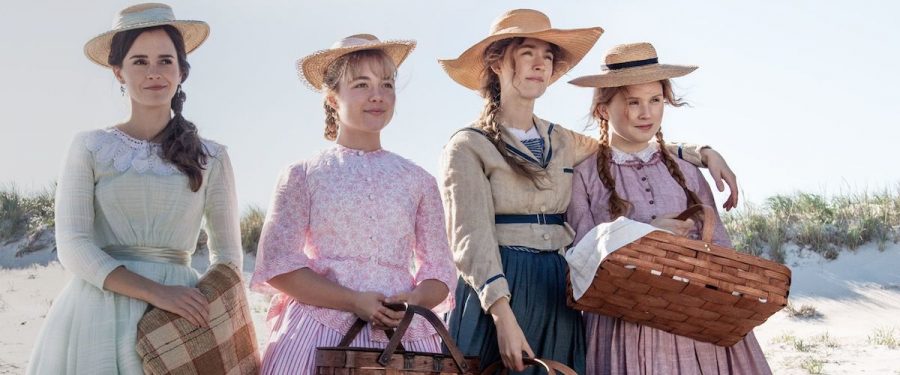 The 2019 Little Women film was released on December 25th, 2019. I saw the movie with my family, and I have to say it was pretty interesting. The story of Little Women is about four sisters and their quirky life together. Many movies have been made about the story, including a 1994, 1949, 1933, and 1918 adaptation. The sisters in the movie are fun and close-knit. Meg, Jo, Beth, and Amy bring smiles to the audience.
The story takes place in the years after the Civil War and mostly in New York. Jo March lives her life as an independent writer, Amy March studies painting in Paris, Beth March is a dedicated piano player, and Meg March is married to a schoolteacher. Jo is the main protagonist/narrator in the movie, and she shares all her memories with the viewers.
Overall, I enjoyed the flow and style of this movie. It is lighthearted, but not bubbly and childish. Many people could enjoy the film – not just women. I, for one, loved the character development, and how you learned more and more about the main women throughout the movie. Little Women is in theaters now. Give it a whirl!