Crazy 8s Math Club is Radical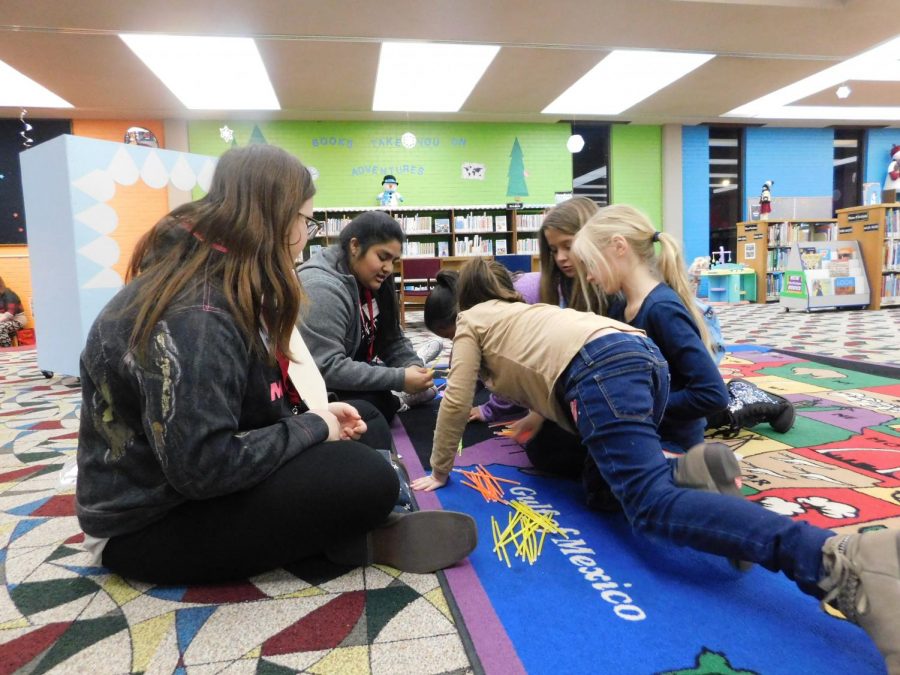 CJ Gibson, Editor
January 20, 2020
On January 16, the Great Bend Public Library launched the first installment of a new eight week program, taught by GBHS students. Each Thursday at 6:00 p.m., aspiring teachers in the club Educators Rising will teach local children math skills through activities while increasing their own experience as educators. Unlike usual public library programs, this will be led almost completely by the high school students, who will use a different module each week to teach the children.
"It was fun, and we got to work with children," says freshman Xanna Smith, a member of Educators Rising, "I was in the group kindergarten through 2nd grade, and we basically taught them a lot of things about shapes, but we did it with glowsticks so it would be more fun."
To register children for the next Crazy 8s Math Club meeting, visit the website greatbendpl.info.