Club Fair Information and A Sneak Peak of What's to Come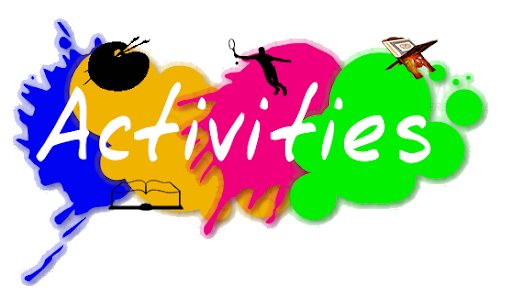 Incoming freshman and Veteran students at GBHS, if you are looking for a breakthrough of joy and excitement during this horrendous pandemic, look for hope in clubs this year! Next week the 14th-18th the club fair will take place to explore the options you have available.  
Although some clubs are going to be a bit different this year, the teachers have adapted to make it more spontaneous than ever! For instance, Mr. Negaard, the sponsor of our Future Business Leaders of America (FBLA) club is trying to make the best of the situation. With the topic this year being "Aspire" there are opportunities that students will not want to miss, such as having community and state competitions, meeting a member of the band Florida Georgia Line to give inspiring words, and so much more. As Mr. Negaard says, "Even with all the changes, we will seize the opportunity to create an outstanding program of events that all students can embrace." 
While Mr. Negaard is doing an excellent job, following in his footsteps is Mrs. Johnson, the drama teacher, creating an environment just as welcoming. Her goal this year is to fulfill the curiosity of theatrical experience within the club. In spite of the virus finding a way to imprint upon our lives, she is still finding mask-free activities the students would be able to enjoy. Even though traveling outside is restricted, traveling in town is available, and even if it is here you still have people to depend on within the group. As she says, "why be in the background when you are born to stand out." Being in the club also gives you a step up into knowing about the plays since you don't have to be in drama to get information. 
Lastly finding her way around quickly is the new teacher Ms. Latham taking over the Kayettes club. Ensuring tradition stays intact, Ms. Latham sticks to selling holly even though Hollyball might be pushed back to a different date so cancellation may be avoided. In a nutshell she concluded that "we will do everything we can to keep the activities that make up Kayettes, while we take precautions in sanitizing and social distancing." Even though this pandemic is trying to take over you can get away from it by getting involved within the school and enjoyment around friends and others!