Your Panthers' Homecoming Game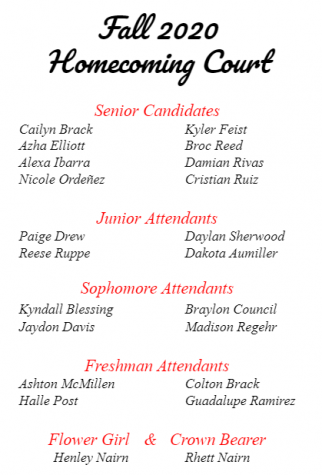 Attention all Great Bend High Students. Tonight is the big Homecoming game. Your Great Bend Panthers will be playing the Liberal Redskins. The theme of this game is red and black so make sure to come in your best panther gear.
During half time, we will have the crowning of your homecoming queen and king. Your homecoming queen candidates are Cailyn Brack, Azha Elliot, Alexa Ibarra, Nicole Ordenez. Your homecoming king candidates are Kyler Fiest, Broc Reed, Damian Rivas, and Cristian Ruiz. These are the students who have the chance of winning homecoming king and queen.
The expectations from the last games still apply but if you have not attended any games I will summarize them for you. With a covid situation The Great Bend Spectator and Game Day Guidelines says social distancing and mask are required. The admission for this game is six dollars for an adult and four for a student.
Last year when the Redskins and the Panthers played Great Bend won 49-20. Let's hope your panthers get the same results as last year. If you are looking for something to do tonight come check out the panther football game and who your Great Bend High Fall 2020 homecoming king and queen and king are.