Attractions in Great Bend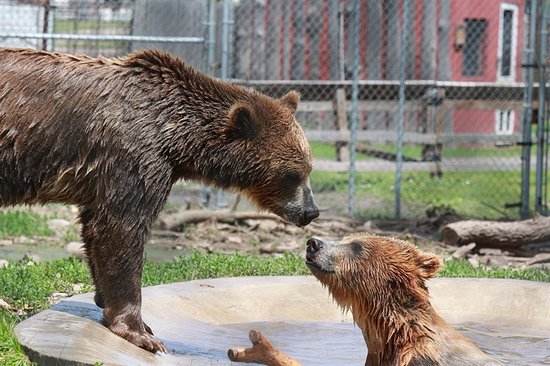 While Great Bend may be a small town, there are many attractions here for people to try. Many people have heard of most of these, but here are some ideas of places to visit here in Great Bend.
Firstly, Brit Spaugh Zoo. The zoo is a fun, free attraction that we have here. In my opinion, it's an impressive zoo for such a small town. There are many animals there to look at including bears, buffalos, lions, tigers, and much more.
Secondly, Wetlands at Great Bend Aquatic Facility. Currently, the pool is not open due to it being winter, but during the summer the city pool we have is a great way to spend your day. They have slides going into the pool, a feature with slides and a bucket dumping water, a pool, a baby pool, and so much more. They have chairs to relax and take a break in along with a concession stand to grab a drink to cool off with. It's one of our best attractions in Great Bend and is open to all ages.
Thirdly, Cheyenne Bottoms. It is known for the amazing variety of birds you can watch. There are many other animals you can find there and walk around to enjoy the view. The landscape has many ponds, an open landscape, hills, and many trees in certain areas. It is perfect for a variety of animals that stay there.
Fourthly, Veterans Park. Great bend has many parks you can visit but Vets is one of the major ones. It is built around a lake and has many features including a playground for young kids and a little park for children who are a bit smaller as well. They recently redid the playground so it has some brand new features. Vet's Park features jogging trails around the lake, an exercise park, and many benches to take a break. Also, right next to Vet's are baseball fields, tennis courts, and a dog park to take your furry friend.
Finally, the bowling alley. The Walnut Bowl is an indoor facility that features many bowling lanes along with an arcade. There are many different prizes you can win along with a little restaurant in the back where you can grab some food. Also, they have a mini-golf course outside to add to your experience.
So, the next time someone says there is nothing to do in Great Bend, invite them to explore a few of these attractions to see just how great it can be in Great Bend.