The Attraction to Tiktok
Apps are created all the time to redefine the way we use social media. In 2020, TikTok has made it to the top of the social media throne. With TikTok being the number one most downloaded social media app, let's explore why it is so popular. 
First, What is TikTok? 
TikTok, which was once known as Musical.ly, is a social media platform for making your own, sharing content, and discovering new videos. It is t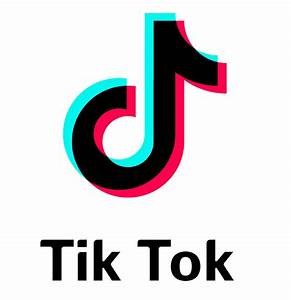 ypically used by young people to express themselves through singing, comedy, dancing, and lip-syncing. TikTok. TikTok is a way to simply keep up with what other people are posting and explore new things or creating your own content. Unlike Instagram or snapchat, It's not all about the aesthetic vibes on your account but more so making content that will entertain others.
TikTok statistics 
As of late 2019, the user base of TikTok users had

reached 800 Million

.

Almost 50% of TikTok's global audience is

under the age of 34

26 % of all TikTok users are aged between 18 and 24.

 It is estimated to reach over a billion users in 2020.

As of June 2020, teenagers accounted for 32 percent of TikTok's active user accounts

The TikTok app has been downloaded over 1.5 billion times worldwide.

The TikTok app

reach is worldwide

: 466 million are from India, 173 million from China, and 123 million from the U.S.

The average user spends

52 minutes per day

on the TikTok app

Bytedance the company that owns TikTok is valued at $75 million, making it the

world's most valuable startup

.

TikTok reports that it has over 80 million monthly active users in the United States. 

60% users are female, 40% are male.
                    (Most facts coming from brandastic.com) 
Famous People on TikTok 
Many people have become TikTok famous off of the app. The top artist on this app at this moment is Charli D'amelio. She has become extremely famous this last year and has 105,500,000 followers. While many people have become famous on TikTok there are also people who are already famous on tiktok as well. Some of these celebrities include Cardi B, Jason Derulo, Lil Yachty, Offset, Khloe Kardashian, and so much more. There are also famous athletes who are on TikTok tok. An example, NFL Player Zach Ertz, made a Tiktok account then said it was "one of the three worst quarantine decisions I've made!" As of 2019, you can find 27 out of 32 NFL'S actual tik tok accounts.  
 My View on TikTok 
I am one of the 800 million users on titkok and I personally love it. I think if you have control, TikTok could be an app that some people just use sometimes and it's just like any other app but for many people that is not the case. I typically spend around two hours on TikTok a day for week days and three for weekends. TikTok is an app I don't think I could delete and I always want to be on it. I have talked with my friends and most of them are the same way. I also think the app can be a very toxic environment. Many famous people have very negative comments on their videos for little things. People will even go as far as canceling people over little things like the type of phone they have or for doing certain dances that everyone else does. This app causes many people to have a lower self esteem and has brought many new insecurities. TikTok can be a fun informing app but also can be a very negative environment.