Clubs & Activities 2020-21
ART CLUB
This club is focused on participating in the creation of art, whether it is community based or personal work. The club will plan at least one trip that focuses on viewing professional art at shows, galleries, studios and/or businesses to increase exposure to Fine Art and work related opportunities.  Members will need to meet eligibility requirements for trips. T-shirts are to be determined and separate from dues.
DUES:     None                       SPONSOR:     Ms. Christiansen
T-SHIRT: $10 (optional)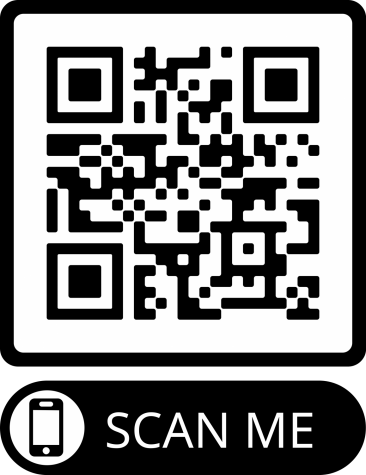 BCUB – BARTON COUNTY UPWARD BOUND
Upward Bound is a federally funded, college prep program for low income and first generation high school students from Great Bend, Hoisington and Ellinwood. The goal of Upward Bound is to increase the rate at which participants complete high school and enroll in and graduate from college. Students in BCUB participate in a six week residential summer program at Barton simulating the college experience. At the end of the six weeks, successful students are eligible for a week-long trip out of state. To meet trip requirements, students must have all passing grades and complete requirements including cultural events, community service, workshops, college visits, and tutoring hours.
DUES:     None                       SPONSOR:     Kelsey Hall / Rebecca Kratzer
Application: https://bcub.myportfolio.com/contact
Recruited By: Kennedy Kern or Panther Tales
CLASS OFFICERS
Class officers are selected by their peers to serve a term lasting throughout the school year. Their duties are to act as "the voice" of their classmates, listening to and sharing their interests and concerns with the Student Council, teachers and administration. The officers are responsible for designing a class T-shirt available to all students, grades 9 through 12.  The time frame for sales will be announced.
DUES:      None                       SPONSORS:          Senior Class – Julie Buzard   Sophomore Class – Ms. Clark   Junior Class – TBD   Freshman Class – Ms. Bentley
DRAMA CLUB
Drama Club provides a fun and creative outlet for students interested in drama and performance.  Members are encouraged to audition for plays, work backstage, attend meetings and have fun.  Activities include KC Renaissance Festival, Homecoming Float, Public Service, State Thespian Conference, One Act Plays, Fall and Spring Plays, Theatre trips, Movie Nights and our Awesome Awards Banquet.  Participation in Theatre Club qualifies a student for membership in the International Thespian Society after the required points are earned. Membership is open to everyone.
DUES:     $5                            SPONSOR:     Ms. Johnson
T-SHIRT: $7
EDUCATORS RISING (A new name for FEA – FUTURE EDUCATORS OF AMERICA)
Educators Rising is a club for students interested in becoming a teacher or exploring what it is like to work with children. Students can earn points by attending meetings, working with children, showing appreciation for the faculty and staff and volunteering their time to the club. These points earn them the right to participate in a Teacher Shadow Day and an educational field trip at the end of the year.
DUES:     $3                            SPONSOR:     Ms. Negaard
T-SHIRT: $12
El SOL MEXICAN FOLK DANCE CLUB
The purpose of El Sol is to give members an opportunity to share Hispanic culture with the school and community.  The club performs Mexican folk dances for Santa's Workshop and Cinco de Mayo. Activities include the Zoo Boo, a holiday party, and other performances to be determined. Anyone interested in our activities is invited to join.
DUES:     $2                            SPONSORS:   Ms. Ingram
T-SHIRT: $12
FBLA – FUTURE BUSINESS LEADERS OF AMERICA
FBLA is one of the largest organizations in the school, averaging 70-80 members.  Our mission is to bring business and education together in a FUN and POSITIVE working relationship through innovative leadership opportunities. Members are expected to be ENTHUSIASTIC and attend meetings and club events.  Activities include: Various Community Service Activities, Craft Festival, Job Fest, Concession Stands, Homecoming Parade, District, State, National Competitions, and much more!  In the past five years, members have traveled to Anaheim, CA, Nashville, TN, Chicago, IL, and Atlanta, GA, to compete. This club is open to anyone who wants to be actively involved in a school organization and willing to participate in school and community events. Active members of the organization will benefit most, and like any school organization, it's a great resume booster! FBLA benefits everyone, not just those interested in business as a career.
DUES:     $9                            SPONSOR:   Mr. Negaard / Ms. Lucchesi
(Dues include state & national dues and district competition)
FFA – FUTURE FARMERS OF AMERICA
This club makes a positive difference in the lives of students by developing their potential for premier leadership, personal growth, and career success through agricultural education.  Besides having fun, activities include Kids Ag Day, FFA Convention, Labor Day Parade, Farm & Ranch Expo, tailgating, and community service.
DUES:     $15                         SPONSOR:     Mr. Hoff
T-SHIRT $12 (optional)
HOSA
Plans are being made to begin a Future Health Professionals club at Great Bend High School. This will enhance the delivery of compassionate, quality health care by providing opportunities for knowledge, skill and leadership development of all health science education students, therefore, helping the student meet the needs of the health care community. Students involved in the club will develop effective leadership qualities and skills, improve communication skills and develop character strengths that will help them become responsible citizens. This club will work in conjunction with the biomedical program to maintain rigor and help students build self-confidence and pride in their own work. Students will be able to explore career possibilities and make clear choices and develop the skills necessary to seek after successful employment in the healthcare field. Students will continue developing an understanding of current healthcare issues, environmental concerns, and survival needs of the community, the nation and the world. Finally, through student generated programs or activities the group will get involved in local, state and national health causes and education projects.
An INFORMATION MEETING for interested students is scheduled for Thursday, September 2nd at 7:30 AM in Mrs. Stalcup's classroom, Room 113.
DUES: $20                              SPONSORS: TBD
KAY CLUB
KAY Club is state-wide service club emphasizing four areas of service – school, community, nation and the world.  The GBHS KAY Club is open to all male students in good standing, grades 9-12. Students should join only if they are committed to helping with the blood drive, Santa's Workshop, and any other KAY service projects. Participation in this club also builds character and leadership skills in our young men at Great Bend High School.
DUES:     $5                            SPONSOR:     Ms. Clark
KAYETTES
Kayettes is a community service based club active group devoted to serving others.  Members are asked to participate in multiple activities throughout the year that include Trick or Treat for UNICEF, All-Star Basketball Classic, Hollyball, and Mr. Perfect Panther. To attend Hollyball, members are asked to participate in the annual holly sales at Christmas time and meet service requirements.  KAYETTES is open to female students at GBHS. Three to five freshmen will be chosen for the board in the fall of the new school year.
DUES:     $5                            SPONSORS:   Ms. Johnson
NHS – NATIONAL HONOR SOCIETY
Membership in National Honor Society is an honor bestowed by a faculty council upon those students who demonstrate outstanding character, leadership, scholarship, and service. Students are expected to continue to demonstrate these qualities as long as they are members. To be eligible for membership application, students must be either a junior or senior and have a minimum grade point average of 3.8.
DUES: Not applicable:            SPONSOR: Ms. Teghtmeyer
PEP CLUB
Pep Club is a spirit group dedicated to supporting the Great Bend High School athletic teams.  The club is open to all students, grades 9-12, both male and female.  This club helps organize fall and winter homecoming events, as well as pep assembles and spirit week.
DUES:     $3                            SPONSOR:  Ms. Austin
T-SHIRT: $12 (optional)
PRESIDENT'S CLUB
President's Club is an organization designed to accommodate the presidents of all the student clubs at Great Bend High School.  The presidents from each club are the members. This club has two major projects during the year.  They help sponsor, plan, and run Santa's Workshop through the Recreation Center. The club also holds an Activities Leadership Banquet in the spring of each year.  This banquet is held to honor all the student clubs at Great Bend High School.
DUES:     NA                           SPONSOR: Ms. Clark
ROBOTICS CLUB
Robotics Club allows students an opportunity to design, build, program, and test their robotics skills against other Kansas schools. Students use the Vex EDR platform and Robot C software. Information on this years' robotics challenge "TOWER TAKEOVER" is available at https://www.vexrobotics.com/vexedr/competition. Students in this club participate in the SAFE (Seat belts Are For Everyone) program for fundraising.  https://www.ktsro.org/safe
DUES:     $10                          SPONSOR:  Mr. Hofflinger
SCHOLARS' BOWL
Scholars' Bowl represents GBHS in academic competition and is open to students in good standing.  Freshmen can compete right away and can earn a spot on the varsity team. A Scholars' Bowl competition is an academic contest in which subject matter of a variety of academic disciplines are used. This activity features head-to-head academic team competition, quick response answers, and use of buzzer systems by participants. This is a fun way to show off your intelligence with a team of interesting and entertaining students. If you like Jeopardy, you will love Scholars' Bowl.
DUES: NA                               SPONSOR: Mr. Bartel
T-SHIRT: TBD
STUCO – STUDENT COUNCIL
The mission of Student Council is to share students' ideas, interests, and concerns with teachers and administration.  Stuco hosts school-wide activities, including social events, community projects, and school reform.  Members are expected to attend regular meetings and participate in planning activities.  Activities include the Blood Drive, Iron-Man Volleyball, a dodgeball tournament and an occasional school dance. Freshmen must fill out an application for selection.
DUES:     NA                           SPONSORS:   Ms. Thexton
VTC – VOCATIONAL TECHNOLOGY CLUB
VTC provides students the opportunity to work with community members, industry professionals. It will help transition between high school and post-secondary institutions or the work force in technology related areas.  Activities include designing, building and racing electric cars, Fort Hays Technology Challenge, tours of tech schools and local industry.  Anyone interested in working on projects is welcome to join.
DUES:     $2                            SPONSOR:     Mr. Straub
WORLD LANGUAGE CLUB
The purpose of World Language Club is to give students a better understanding of cultures around the world. The club will focus on holidays.
and celebrations, as well as family and daily life. Activities include Student of the Month, Santa's Workshop, Cinco de Mayo, and others to be determined. This club is open to everyone. Meeting dates will be announced.
DUES:     $2                            SPONSORS:   Ms. Clark