The Feud Between the Well Known Drizzy and West
If you're into rap or hip hop music, you most likely have heard of the feud between well known singers, Drake and Kanye West. These rappers have always been on beefing terms but when they both dropped their new albums in the same week, the problems have continued to grow worse.
While this conflict started small, it started all the way back in 2010. Drake had a sample verse that was shorten downed in the final version of "All of the Lights". While drake pretended at first to not take it personally, he later released a song in 2011 where he throw shade at Jay-Z and Kayne on DJ Khaled's "I'm On One". Drake also had beef go down with Pusha T's diss track. Pusha T had fired many dirty comments towards Drake but took it up a notch when he decided to tell the world about Drake's son, which he had been hiding. Drake thought it was uncalled for West to help spread these allegations. The reason for this was Kayne had previously recruited Drake as a Ghost rider.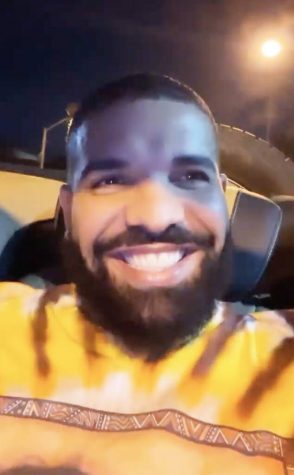 Now on to the current Drama. When Drake first announced the release date of his album, Kayne decided to push up his date so he could fuel the feud.  West has been making digs at many different artist. He recorded his most recent album "Donda" under the song "The Life of The Party" which targeted other artists like Virgil Abloh, Kid Cudi, and Drake. One of Kanye's songs, he raps, "Okay, now they got me, wanna rap again. Heal the wound and then you stab me in my back again". This takes a stab at Drake from the undecided beef from drake supposable sleeping with Kim Kardashian. In one of drakes songs, In my feelings, he rapped about having sex with a girl named Kiki. Kim Kardashian is known as Kiki to her family. Drake returned a diss track to get back at West. During this diss, it seemed like he was targeting the person who decided to collab with West next. Andress 300, the artist who collabed with west on his diss against drake, has been trying to avoid the feud by saying he was just trying to make music with someone who inspires him. West also had other drama with Chris Brown and Soljua Boy because he cut them from the album. Its safe to say West is not making more friends.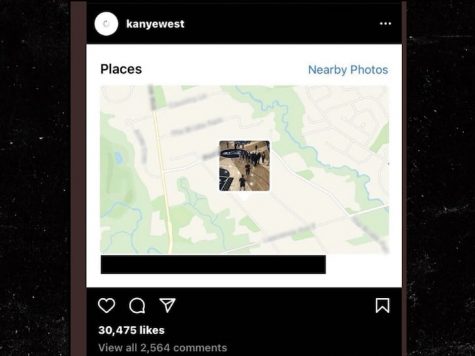 To continue the drama, Kayne released Drake's $100 million Toronto mansion address all over social media. Although the rapper must have realized the mistake and deleted it. It already had so many views and screenshots that many people were worried about Drake's Safety. Steez posted "Kanye needs to chill; He just posted Drake's location on Instagram. Even though I don't think anyone would get close to Drake in his place. It is still very dangerous for people to know". Drake's response to this was a song that quotes "'All these fools I'm beefin' that I barely know / 45, 44 (Burned out), let it go / Ye ain't changing' s*** for me, it's set in stone,". Kayne, is currently 44 years old and Drake is referring to him as "burned out". Kayne, of course, had another post that was soon deleted. It was as screenshot of messages from a group chat with eight people, including Kayne.  Clicking on this link here will take you to the messages he posted.  * Click here for Tweet from Kayne *  . After this situation drake did not seem to be bothered because he posted a video of him chuckling at the situation as he's cruising down town. This drama between Kayne and Drake has continued to grow with more to be expected in the near future.
"Drake looking at his ring doorbell after Kanye posted his address" [email protected] 
"Me at Drakes front gate trying to convince security to let me in after Kanye leaked Drakes addy"  – @xoxtna