Songs Of The Year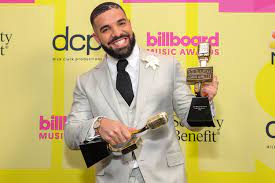 Adan Gonzalez 
Mr.Negaard
September 13th 2021 
Songs Of The Year Candidates
We are going to look at the Songs that blew up this year. Which one are you picking for song of the year? 
Good 4 u by Olivia Rodrigo. It has blown to number one and won song of the year on the MTV awards 

Butter by BTS. It has hit number one and has 437 million views right now. The song broke a couple records. It has blown up 10 million views in ten minutes. 

Stay by Kid Laroi featuring Justin Bieber. It was number one in the billboard 3 weeks ago and it has blown to 119 million streams and has been in the top ten for a month now 

Peaches by Justin Beiber

Featuring Daniel Caesar & Giveon

. It peaked at number one on the billboard .  it has 209 millions streams. It has been on the billboard for 34 weeks. 

Driver licence by Olivia Rodrigo. It was number one for eight weeks and it has

582.8 million streams so far. 

Rapstar by Polo G. It has 114 million views so far and hit number one. This song is platinum, blowing up the charts. 

Headshot by Polo G, Lil Tjay and Fivio Foregin. It blew up with the best trio artist song. It hit gold and was one of the best songs during the summer. 

Wants And Needs by Drake and Lil Baby. It hit number two in the US and Lil Baby put the heat in the song. This was the craziest song this year, 

Back In Blood by Pooh Shiesty Featuring Lil Durk. It is a two time platinum song. It hit number six in the charts.