Weekly Activity Update for October 6th to 11th

With all the activities we have going on at GBHS It would be nice to have a weekly reminder of the activities every week. I am here to tell you what is happening with high school and what we will be having for lunch. Here are October 6th to October 11th. 
Monday
Girls varsity tennis will go to Hays to play in WAC at 10am
C team and junior varsity  football will have a game in Dodge City at 4 and 6pm . 
C team volleyball will be going to Garden to play at 4pm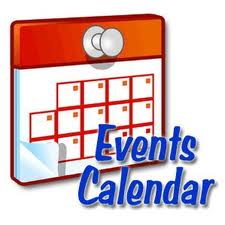 Tuesday
Girls golf will play at home at Stoneridge starting at 1pm
Boys Soccer will play TMP  in Hays starting at 5pm
Varsity and junior varsity will play in Wichita against Campus High at 5pm
Wednesday 
Debate Philosophy Days at FHSU
Thursday 
C-team volleyball will go to Dodge City to play at 4pm
Boys varsity and junior varsity soccer will play in Garden City at 4pm
Varsity and junior varsity will have a home triangle game starting at 5pm
Friday 
Girls tennis regionals will take place October 8th and 9th
 Junior varsity and varsity football will go play Liberal
Saturday 
Debate tournament will have a tournament at Lyons