Is FaceBook in trouble?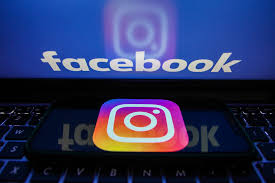 Is Facebook safe ? There has been a problem with Facebook since September seventh twenty eighteen. Facebook blocks 470 fake accounts after claiming them to be linked to Russia, which is suspected to have bought thousands of ads during the United States presidential campaign. The company claims to have discovered a Russian funded campaign to promote divisive social and political messages on its network. Facebook network has been not so great with hackers beating the system and fake users. Facebook has some dirt on it's name. Mark Zuckerberg has denied all these statements and said these are false. Stating that this isn't Facebook at all. He stating that Facebook is to connect with the world not to be used a political fund Teenagers have been using Instagram more than Facebook. Frances Haugen has been making these statements about how Facebook is not safe. She has been trying to come up with new ideas that make Facebook not safe. She is taking this all the way to the supreme court. 
Is Instagram going to shut down too? Instagram is made by Facebook is in a deep hole. Facebook and Instagram have been compared to a pack of cigarettes. About roughly one billion people use Instagram. These two apps could shutdown but it is more likely not. It is very hard to close a multi-billion company. Thai will could put some damage in the reputation  of Facebook though. What is going to happen overall? Facebook wins again and they are going to tweak some security databases. Instagram is going to still be the same and this will just be a fluke.