Which One Do You Prefer: Longer Socks or Shorter Socks?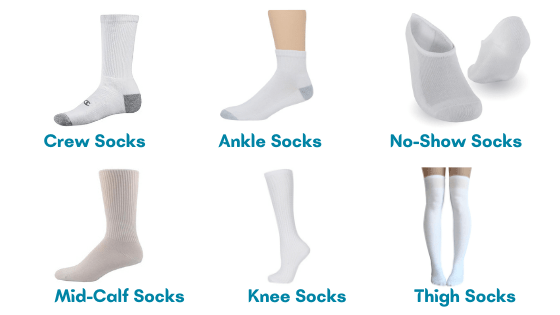 Trends have been occurring over time and most people will forge into what others are doing, but there is a 'newer' trend that people haven't been on the same line with. Long socks or short socks. Yes, it's a thing and it might be more serious then you think. What does Great Bend High School think about this radical debate?
Out of 187 surveyors, this is how they voted:
| | |
| --- | --- |
| Long sock scrunched down as low as they will go. | 50 |
| Long socks pulled up as high as they can go. | 37 |
| Short Socks | 87 |
| No-shows | 13 |
Some people like Junior Katie Kuhlman likes long socks pulled up as high as they can go because "it provides my legs and feet with more warmth" while others like Senior Cadence Barfield likes short socks because you can "mismatch them as much as you want and there more convenient."
Really, no matter what type of socks you prefer, they are just things to cover your feet at the end of the day. It doesn't matter what kind of socks you wear, as long as you enjoy them and there comfortable to you!