GBHS Athletes Go Next Level
Athletics are a big deal in high school. But for upperclassmen, it is time for college recruitment.
Colleges come from all around to find the best athletes from every high school and make the most elite team possible. It is a win-win for all parties involved. The school gets a good athlete for sports, which makes them money, and the athlete can go to college and study on scholarship. Plus, they get to play the sport that they love at an even higher level.
So far at the high school, we have three students who have been scouted and committed to colleges.
Madison Regehr, though only a junior, committed to Ottawa University for track. While at Ottawa, Regehr is planning to major in business management. "I had always wanted to be a college athlete, and it is a huge help with prices," said Regehr. Also, "it is a great way to stay active." Regehr picked Ottawa because "it is still a nice sized town and nice campus, they are the size of a big D2 but they are listed at undefined so they get to compete at D1 meets such as K-State, KU, Georgia, California, Texas, etc. They are also building an indoor training facility that will be done when I get there. My times would also be competitive, so I wouldn't red shirt a year and be able to compete immediately." The reason Regehr began track in the first place was "I had started running in middle school and hurdling in 8th grade. Coach Lashley got me to try different things and showed me I could be competitive in different events and got me where I needed to be."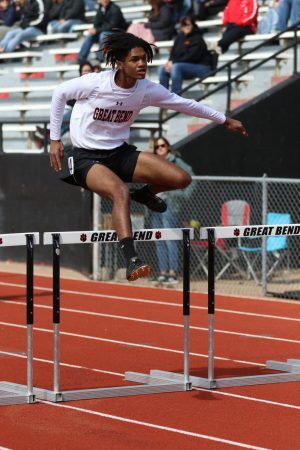 Breanna Ridgeway committed to Hastings College to wrestle. While at Hastings, Ridgeway plans to major in dental hygiene. Ridgeway was originally inspired to wrestle because of her brother. The girl's wrestling program at GBHS is relatively new, and Ridgeway was a founding member. "The best thing about wrestling is seeing the girls part grow more and more every day." Ridgeway decided to further pursue wrestling because "I wanted to wrestle for a few more years before I hang it up because I love this sport too much to see it go." She chose Hastings because "it's a great program and it made me feel at home going on 1st visit."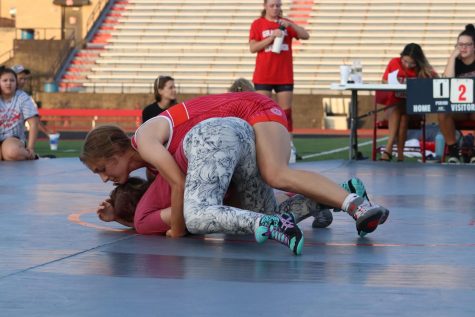 Chayse Gruber committed to Neosho County Community College to play baseball. At Neosho, Gruber will major in sports management. He said picked Neosho because "I felt it was the best fit for me to become a better baseball player and person." Even though baseball just started as a summer hobby for Gruber, "I want to continue to play it for as long as I can," he said. "It has always been my favorite sport," and he loves "competing and getting to be with the guys."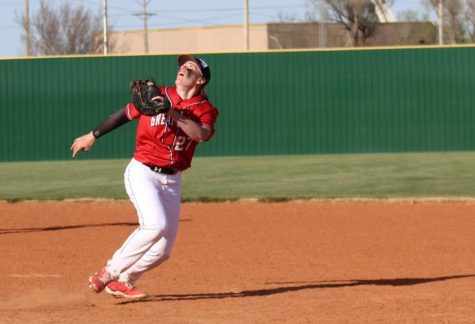 It is only November and already three athletes have committed and this is just the beginning. Throughout the school year, more students will commit and sign. Through all this scouting madness, I wish all the athletes the best of luck!