Activity Update for December 20-25th

With all the activities we have going on at GBHS It would be nice to have a weekly reminder of the activities every week. I am here to tell you what is happening with high school and any other reminders weekly. Here are this week's events. 
Monday
High School Music Concert in the Auditorium starting at 7:30pm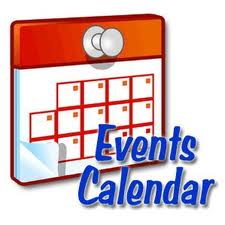 Tuesday 
Boys have swim in Hutchinson at 3:30 
Both girls and boys Basketball in Larned starting at 4:30, 6, and 7:30. 
Wednesday 
No Events
Thursday
Boys Swim in Garden City starting at 4pm
Orchestra Concert in the main gym starting at 7pm 
Friday
END OF THE SECOND QUARTER 
High school debate tournament day 1 
Girls Wrestling at 3pm in Hoisington Kansas 
Boys Basketball home game against Emporia JV at 4, Freshman at 5:30, and 7:30.
Saturday
Second day of debate tournament 
Hollyball- school dance 
If you are looking for something to do, make sure to come out and support your panthers at there games.