Movies Coming Out 2022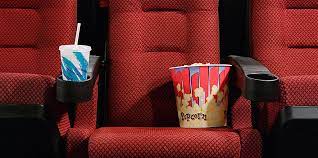 This is going to be an exciting year for 2022 movies. There are so many options to pick from. These movies are going to be the new blockbusters. There is going to be so much action and comedy. This year is going to be a bust or success. Get your popcorn ready and get comfortable cause this is going to be a long ride. There are going to be throwbacks and there are going to be MCU movies. But welcome to Jurassic Park. Nothing is impossible when Tom Cruise is on the mission.
So what new? Well there is going to be the first flash movie. Spider To The Verse 2 is coming out. Batman returns back to the movie theaters. Avatar is coming out with a second one. Mission impossible 7 is coming out. Black Panther, Wakanda Forever is coming out and Doctor Strange, In The Multiverse Of Madness. Love And Thunder, Thor is coming July 8th.  Tom Holland and Mark Wahlberg are doing a movie together, Uncharted. Aquaman is going to clash it out with Black Mantis. Morbius is coming out January 28th and it has horror in a super villain movie. Halloween Ends on October 8th. Michael is here to stay and ready to play. Minions Rise Of Gru is coming with a happy ending.
So what are the best movies to watch? Well MCU has done great with making great movies. Tom Cruise always makes missions impossible filled with action. Halloween doesn't usually follow its story line but who knows it could be filled with scary surprises. Scream has a new sequel but I think it's just gonna be another dumb movie. Minions could be good if you are into kids movies. Uncharted is just another maze runner movie just with better actors. DC has a lot to prove that they can still make movies. Avatar 2 is going to  live up to the hype or absolutely going to disappoint us. 
Well there are a lot of movies to watch this year. MCU is coming off with hot streaks while DC needs to prove that they still got it. Halloween is gonna end or it's gonna keep going. Gru finally takes back the spotlight or Tom Cruise is gonna save the day. Avatar 2 is living to it's fullest potential. This is one of the most exciting years for the movie industry. What is the most exciting thing is that Jurassic Park is coming back. That is going to be the throwback of the year.