Fun Facts About Valentine's Day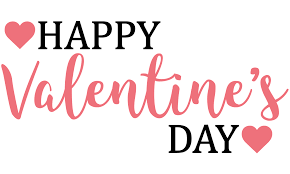 The season of love is just around the corner, while many of you will be going on romantic dates with your significant other, I will be hanging out with my bestfriends. I have gathered some fun facts about the holiday that may interest you.
Americans spent of over $20 billion dollars on Valentines Day gifts in 2019 and were estimated to spend about $27.4 billion for 2020. That includes candy being at $2.4 billion. It was expected that would spend an average of about $196 dollars for Valentine's Day, with women spending $106 and men spending around $291.
"I would change the expectations, I feel like Valentine's Day leaves people in relationships thinking they have to achieve a certain expectation and some of those expectations are ridiculously high." said Danica Cline, a freshman at Great Bend High School  "I think Valentine's Day should be celebrated with anyone that you love in your life- friends, family or pets, not just your significant other, this is also better because it doesn't exclude people that are single, it includes everyone, not just people in relationships." .
Did you know that there is an official Valentine's day alternative for singles called International Quirkyalone Day on the same date. This event is not anti-Valentine's Day, it is to celebrate self love and platonic relationships. International Quirkyalone Day has been globally celebrated since 2003.
Teachers are the number one recipient of Valentine's. Frequently classrooms in elementary schools do fun Valentine exchanges to celebrate the holiday with their students, which means that teachers repeatedly receive a sweet note from each of their students.
Americans also spent a lot of money on their pets for Valentine's Day. Close to 27.6 million households gave gifts to their dogs in 2020 and more that 17.1 million picked up gifts for their cats. They are estimated to spend about $751.3 million on gifts for their pets on Valentine's Day.
Danica Strickland, a sophomore at Great Bend High School, said, "One thing I like about this valentines is that I get to spend it with my friends and enjoy the day."
That concludes my fun facts about Valentine's Day. I hope that you all enjoyed reading about some Valentine's Day facts. I hope you all have a good day.