What Would You Do If You Become Our Principal?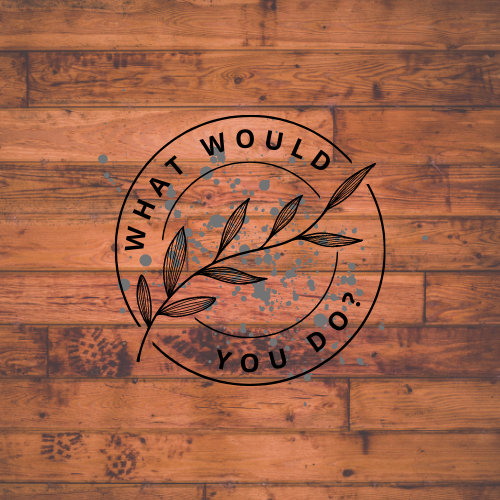 Imagine that you are hanging out at home and all of the sudden you find out that you're now the principal of Great Bend High School. What would you do? Would you get rid of homework? How about giving us more days off from school? Or, would you try and figure out all the in's and out's of what you need to do as the school's administrator?
"I would let there be open lunches, let people have partial schedules, and keep mostly everything else the same," said Great Bend High School senior, Tyler Stein, "I wouldn't like it because high schoolers cause a lot of problems and it would be a lot of work."
You might be surprised by all the things that go into being the principal, and depending on where the principal is located, they might do different things. For example, Mr. Friess visits with parents about their concerns and he works with classroom issues, like needs, supplies, and concerns. He also does the scheduling, evaluations, reports, and paper work.
"Personally, I would rather not be a principal. It sounds like a lot of stress and people skills. I would try to look into school dress code conduct and update (some is very old school) and at least be consistent and fair with it," said Great Bend High School junior, Natalie Williams.
In order to become a principal Mr. Friess had to get a Masters degree in administration. Before that, he had to be a teacher for a minimum of 3 years.  Before becoming our principal he taught for 13 years; 2 years at the high school and 11 years at Lincoln before coming to the high school as the Asst. Principal. He became the principal of our school in 2008.
"If a student became the Principal of this school I think that they would change a lot of the 'rules' that we have and then find out rather quickly that they 'can not please everyone.'" Great Bend High School head Principal Mr. Friess said, "If a student had a willingness to do what is best for all students and not just their friends, then they would see that 'what is good for one is not always what is good for all'. The hardest part of this job, I think, for a student would be to say 'No' to any request that a student has."
As you can tell, everyone has different ideas about what they would do if they became our principal. Some might get rid of some rules or they might make some new rules. Some might not even want to be the principal because being the principal would be a lot of work.
"I would probably evaluate all of the school rules and ask the teachers and students for input, seeing as it affects them the most, and change them as needed." said Great Bend High School sophomore, Maddie Stoskopf, "I would have mixed feelings about being the principal. It would be great to oversee everything and help everyone, but not sure its exactly what I'd want to do."
Griffin King, a freshmen at Great Bend High School said, "If I became principal I would make school shorter and only keep core classes, math, science, social studies and English. As the rest are useless. Being a principal would be horrible, dealing with the drama would be horrendous."
Mr. Friess said, "My favorite part of the work day is lunch time, not because I like to eat, but lunch time gives me about an hour and a half of every day to be with most every student in this building. I get to be around each student in a different setting than the classroom and it helps build relationships with kids."
I hope that you enjoyed hearing what other students would do if they became the principal. I only have one question for you. What would you do differently if you became the principal? Would you change some rules or would you add some?