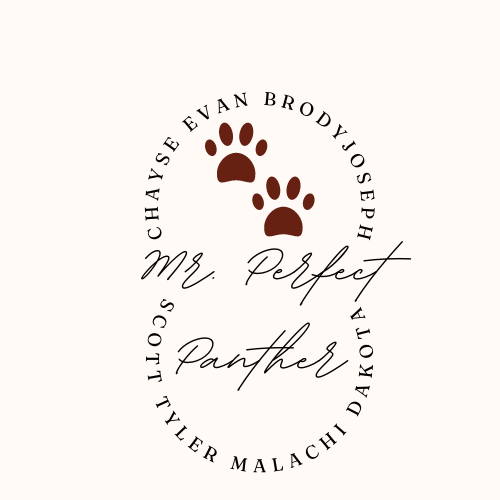 Mr. Perfect Panther 
This last Friday we had an event at Great Bend High School. This was Mr. Perfect Panther which is a seniors boy pageant. We had eight different boys compete this year for the spot of Mr. Perfect Panther. These were Joseph Moeder, Chayse Gruber, Malachi Wasson, Tyler Stein, Dakota Aumiller. Evan Wedel, Brody Feist, and Scott Heilman. There were three different categories that these boys competed in. First, they had swimwear. All the boys came out in their favorite choice of swimsuits and model walkers while the host talked about the guys to get to know them. Next up, we had the talent portion of the night. Listed down below is what each guy did for their talent act. Then, they had the formal part of the night. They each had a date to escort them and they got dressed up in their best tuxes and strutted down the stage as the host talked about why they should win Mr perfect panther. While they were waiting for the results of the night, the guys got to answer questions about themselves. This was a funny time to go and watch your senior boys put on a show for you. If you were unable to attend this year, make sure to save time to come next year, you will not want to miss it.
The winners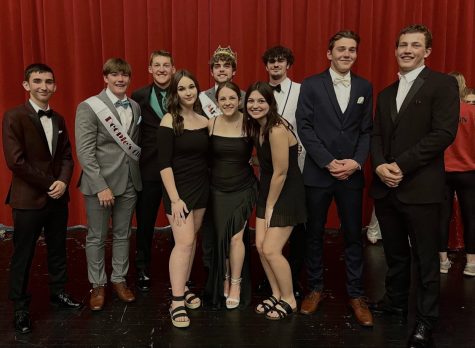 The guys competed for three different spots. First was people's choice, then almost Mr. Perfect Panther, and finally Mr. Perfect Panther, People's choice was where there was a bucket for each guy
 where you entered the event and you could put your money in the jar for the guy you think you should win. The people's choice winner was Chayse Gruber. Next, your almost perfect panther and your Mr. perfect panther were decided by the three judges of the event. You're almost Mr. the perfect panther was Dakota Aumiller. Your Mr. the perfect panther was Evan Wedel.
The Guys Talent 
 Joseph rang a bell to the my ding a ling song
Chayse did a ribbon dance
Malachi played a song on the piano 
Tyler did a synchronized swimming routine with Ellis Long. 
Dakota performed a dance
Evan did a bob Ross painting tutorial and titled it "the one with the art"
Brody feist sang the song Escape by Rupert Holmes
Scott showed us a dance
I talked with Kennedy Sandy, one of the host of the shows and she said " I think even though we didn't have time to prepare and it wasn't the best Mr. perfect panther, this group of guys still worked very hard and put on a great show for the night". I, Kynslee White, was the other host for the night and I believe what Kennedy said is spot on. With only a week to get everything together and very limited practice times, the guys manage to pull it off. Next year, hopefully more time can go into getting the technical side more prepared and run through the show a couple more times but other than that, the acts were hillarous and we had an amazing group of guys.  I hope to see you there next year!