Bryson Tiller Song review
Bryson is an American singer and rapper. He was originally from Louisville,  Kentucky. He started his career in 2012 but didn't actually start gaining success until 2015. This was with his release of the song "Dont" which got top 20 out out of the Hot 100 Billboard. Tiller has received several different accolades. He earned two different Bet awards for Best New artist and a best Male R&B/Rap artist. When tiller was asked about what he would describe his music as he quotes "trap and hip hop-influenced R&B, the perfect marriage between hip hop and R&B Tiller got most of his song lyrics from his personal experience.
His Life 
Tiller was born on January second in 1993. This means he is currently 29 years old. His mother sadly passed when he was at the age of four and he lived with his grandmothers and two cousins after that. Tiller actually dropped out of school when he had a child. He was trying to provide for her so he worked at Papa John's Pizza and UPS. Tiller now has two daughters. One was born in 2013 and the other was in 2019. In 2018 was when he got in a relationship with Kendra Bailey. She is the mother of the second child.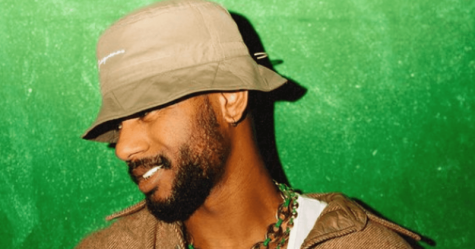 Bryson Tiller's best songs
According to hnhh and musicvf, there is a list of Bryson's Most streamed songs. Here are the top five:
Exchange- This song is basically about an ode to an ex. Bryson sings personally about a past breakup. He talks about him still thinking about her and what he should have done instead of what he did. The lyrics of the song are actually Ex Change. 
Don't- This song is about him wishing he was with a girl who is mistreated by her man. Like I mentioned before, this song was the real take off on his career. He talks about how she shouldn't good through that and that he would treat her better. 
Self Righteous- Dictionary.com quoted "Confidence of one's own righteousness, especially when ugly moralistic and intolerant of the opinions and behavior of others" Bryson shows his righteousness but it was definitely aimed towards a girl he had recently been with. 
Sorry not sorry- This song talks about a girl he dated before he was famous. When the song blew up she wanted to try again but Bryson was not on the same page. 
Keep you in mind (feature) – This song is actually by crhis Brown but Bryson had a feature in it. This song is about a girl who seems to just be playing around but he wanted to actually settle down and make her his. 
My Personal favorites
Keep doing what you're doing- This song is an Ode to his grandmother who passed away in 2020. He dedicated this whole album to her. The intro consists of him talking to his son about his birthday then the rest of the song is basically just what the title sounds like. Telling the listeners to keep doing what they are doing. 
Sorrows- This song is about him being involved with his ex. Basically, she left him heartbroken but he would still do anything for her. 
Right My Wrongs- This song is him asking for forgiveness. He knows he messed up and is asking for a way to fix it. 
Let me Explain- He talks about the actions that lead his girl to leaving him. Then he tries to find something to say to get her to stay. 
Finesse (Drake Cover)- this song is by drake but Bryson did a cover to this song. The lyrics are about admiration of an unknown woman that he is constantly thinking about. 
I asked many students around the school if they listen to Bryson tiller. A total of sixteen students and only four of them listen to hus music. Here are the results from the four who do.
Ninth Zuany – Her favorite songs by him would have to be "Exchange" or "Playing Games" with Summer Walker.
Autumn Mchenry – Autumns favorite song by Bryson is "Right My wrongs".
Anna Campbell – Annas favorite song by him is actually a feature in the song "Could've Been" by H.E.R
Kambryn White- Her favorite song by him is also "Right My Wrongs".