Junior on to Senior
Signing Off Junior Year
I am Kynslee White and this is my second year being a reporter for the Newspaper. It is my junior year and I plan to be back to finish strong for my senior year. This is  a story to give my advice and talk about summer break. 
My Advice
The advice I have is to branch out. I stuck to my close circle through the years. I never tried to make new friends so when my old ones did, I didn't have any left. So try and make new friends or go out of your comfort zone every once in a while.
My second piece of advice would be to not get lazy. Don't stop studying or start winging it because you just want it to be over. Keep going to get the grades you want and work hard for them. 
`
What is summer break?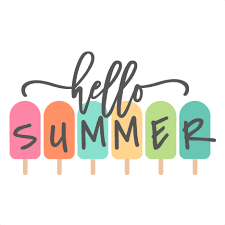 Summer break is when it hits summer season, It's typically six to fourteen weeks, depending on where you are from and it usually is the longest break of the school year
Why do we have summer break?
The idea behind summer break is  believed to have started from children who needed to help on the farms. It was a way for kids to take a break from school and go help their family with the agriculture side. While we don't know for sure another reason had to do with social classes. The summer was a time the wealthy could take a break and get away from the harsh heath. This caused upper class students to start missing school which then came the idea of a break so school wouldn't have to be year long.
I talked with two students at are school and asked them what advice they would give underclassmen. The first student I talked with was Madison Carter. She said "Keep you head up no matter the situation! Life will have its ups and downs but you must persevere through it all". I also talked with Allyson Kaiser. Her advice was "to get involved, don't be afraid to make new friends, try new things, and try your best to get out of your comfort zone. Also, if you ever feel stressed or don't know what to do in a situation, just remember you only live once and you don't want to leave high school regretting anything. With that being said, just have fun and don't take it all too seriously because it goes by quick".