Halloween & Horror Movies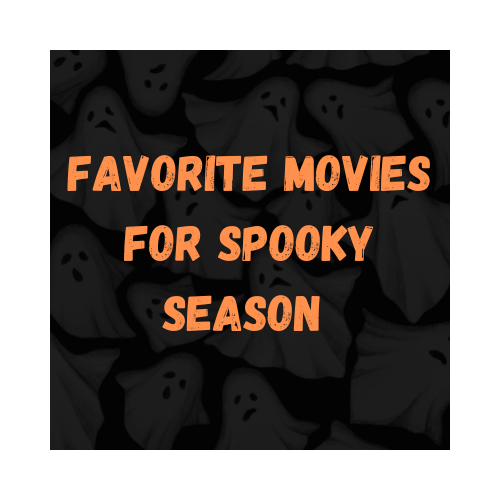 With it being cold and Halloween right around the corner, it's the perfect time to cuddle up in your seat and put on those perfect scary movies. So let's get into some movies for you to watch.
Movies In Theaters
Terrifier Two 
Although there is no showing in Great Bend, there are other locations in Kansas such as Wichita, Topeka, and Kansas City. This movie is already making news with how people have reacted to the movie. It has been said that there have been many viewers who have gotten sick or even fainted during the movie. One of these interactions was so bad the ambulance was called to one of the screenings. This movie obviously is not for everyone but if you're into gruesome movies, this is the perfect show for you. To gibe you a basic recap of the movie, a clown named art terrorizes a girl and her younger brother on the night of Halloween. 
Smile 
This movie is one that Is shown at Great bend Movie Theaters. This movie was written by Parker Finn and was actually based off a short film he wrote called "Laura Hasn't Slept". Dr. Rose Carter is the main character. After a traumatic experience with a patient, she experiences unexplained terrors from an evil entity. She does everything she can to stop it before it's too late.  According to Digitalspy.com, this movie was trying to show the concept of abuse. Mr. Finn wanted to show that "Abuse can be passed on and turn victims in to perpetrators" . Digital Spy also quotes "Smile cleverly heightens how mental illness isolates sufferers from others.
Rose is cut off by her fiancé Trevor (Jessie T Usher) and sister Holly (Gillian Zinser), while there are some clever analogies about – quite literally – confronting your childhood trauma, all while putting on a smile to cover up what's going on underneath".  I asked two students who went to see this movie their views on it. Adison Galusha told me " Smile was good until the end when the main character basically gives up". Alyvia Mingenback basically told me the same thing. She said "I would rate smile a 5 out of ten. I was not scared and I didn't like how the main lady caught on fire at the end". I also went to see Smile and enjoyed the movie. I liked the plot behind it and it leaves you on a cliffhanger to make you want to come back to see the next one. 
Halloween Ends 
This movie features Michael Myers. It is the final movie of the sequel that ends with Myers being killed. This film brings back the character Laurie who is still traumatized from her earlier experiences with Michael. She tries to move on with her granddaughter Allyson. A man named Corey accidentally killed a boy he was babysitting and was bullied by his town from that point on. He became so consumed with madness he felt by these people treating him this way that he turned into a second Michael Myers. While they work together for a while to kill people, Corey ends up going off on his own. Allyson develops a strong liking for Corey and even plans on leaving everyone and running off together. This is until Corey tries to kill Laurie so he can have Allyson to himself. This attempt fails and he ends up stabbing himself to make it look like Laurie did so Allyson wouldn't forgive her. Michael then ends up breaking into the home to achieve his mask that Corey had stolen but that's when Laurie had to face her enemy for the last time. Laurie and Michael both try to kill each other but it ends when Allyson comes in and helps Laurie and they both take down Michael Together making a big ending for the Halloween movies. Alyvia and Adison also both saw this movie. Alyvia thought it was a good movie but it weirded her out. Adison told me "that movie was so well thought out and just made perfectly". 
Most Famous Horror Movies of all time 
These movies are ranked by their official box offices. Box office is how successful a movie is by the money it makes and the amount of people who watched it. 
It – This movie has a box office of

701,012,746. 

I am Legend – In second place with a box office of

585,532,684.

Jaws – This movie placed third with a box office of 482,947,378.

It: Chapter Two – This movie is a sequel to our first place movie and had a box office of

468,673,671.

Exorcist – This is the fifth movie on the list and has a box office of

428,214,478.
Students Favorites 
Now most of us can think of a movie we like to watch around certain Holidays. A good Halloween movie or just a horror movie in general go perfectly with the October season. I decided to ask students their favorite Halloween and horror movie. First, I will give you my views. My all time favorite Halloween movie is Girl Vs Monster. It was my favorite growing up. I look back on it now and find it cringey like I do with most of the shows I watched growing up. But it's still my favorite that I watch every year. Olivia's favorite Halloween movie is Ghost Busters. She quotes " It reminds me of when I was little and I just feel like it's a pretty cool movie because it was made a long time ago and is still relevant". Alyvia didn't have a favorite horror movie because she doesn't really like them. If she had to pick it would be the Halloween movies because she watched them with her dad. Adison's favorite horror movie is Twitches. She chose this one for the same reason me and Alyvia did. It reminded her of her childhood. Her favorite horror movie is The conjuring. She quotes it was because " I watched it with friends and it made the experience ten times better".