Turkey Day Facts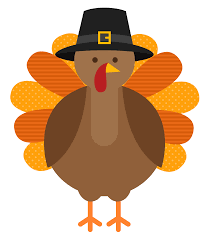 If you came to this story, then you may be wondering. What are some facts about Turkey Day? Well, I'm here to tell you, so lets get into the story.
Thanksgiving is a national holiday celebrated on various dates in the United States, Canada, Grenada, Saint Lucia, and Liberia. It began as a day of giving thanks for the blessing of the harvest and of the preceding year.
"I like Thanksgiving. My favorite food for Thanksgiving is fruit salad." said Kynslee White, a Great Bend High School senior.
#4- About 46 million turkeys are eaten on Thanksgiving each year. That's a lot of turkeys. Although, since Thanksgiving and turkey go hand-in-hand, this number should not surprise you too much.
#3- The tradition of football on Thanksgiving began in 1876 with a game between Yale and Princeton. The first NFL games were played on Thanksgiving in 1920.
#2- 68% percent of Americans dislike Thanksgiving dishes like canned cranberry sauce, pumpkin pie, and even turkey itself but they'll still eat them in honor of tradition.
#1- In 1989, the 41st president, George W. Bush, pardoned the first turkey—that is, assured he would never become somebody's dinner—after noticing the 50-pound bird looked a little antsy at his official Thanksgiving proclamation.
Thank you all for reading my facts about Turkey day. I hope that you all learned something new and interesting. Have a great day!