Christmas Fun Facts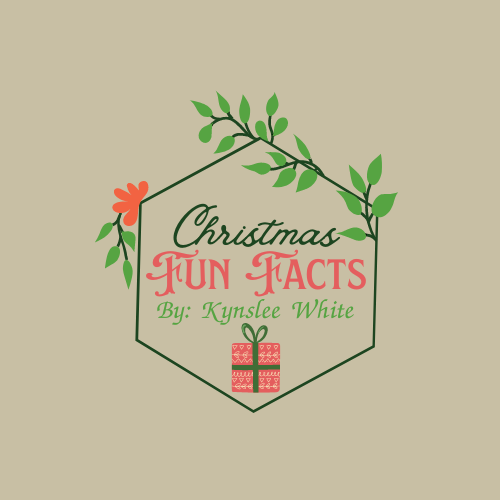 With Christmas right around the corner, its time to get in the holiday spirit. What a better way to do that then some fun facts about Christmas. Many of us already know the story of Christmas so I decided to give you some fun facts you probably didn't know. Now lets get on to it. 
According to The Fact Sight, A bunch of scientists got together to figure out how fast Santa would actually have to travel to visit every home in one night. They concluded that him and his reindeers would have to go

4,921,200 miles per hour!

If we count how many Christmas gifts are given in the song "12 days of Christmas" we come up with a total of 364 gifts.

Red, green, and gold are commonly related to Christmas colors. This is because green has come to symbolize life, red symbolizes blood of Christ, and gold represents wealth and lights which are commonly found on houses during Christmas time. 

There are around 8 million Christmas trees are used each year in the UK 

Donald Trump, a popular political figure and former president, makes a brief appearance in the movie Home Alone 2. This is a pretty popular Christmas movie

The tallest Christmas tree to be displayed reached a height of 221 feet tall and was located In Seattle. 

Americans purchase around 1.6 billion Christmas cards each year

Visa credit cards a re used about 6,000 every minute during the Christmas season. 

Rocking around the Christmas tree was recorded by Brenda Lee when she was only 13 years old 

 Jingle Bells was the first Christmas song played in space.

You can donate your Christmas trees to elephants. Once Christmas is over and you don't have anything to do with a real tree you can donate it to the zoo and they will use it to feed the hungry elephants. Many zoos around the world will accept them.
I asked two students at Great Bend High School to tell me a fun fact they know. Nayomi Olivas told me the worlds largest Christmas tree is 221 feet tall like I mentioned above. I also asked her favorite Christmas movie and favorite part of Christmas. Her response was "My favorite Christmas movie is Elf… My favorite part of Christmas us driving through town and seeing all the houses with their Christmas lights". I also talked with Anna Campbell and asked her the same questions. Her favorite fact was that Christmas wasn't always on December 25th. "My favorite Christmas movie is Home Alone and I loves getting to see the beautiful lights around Christmas".
I hope this article helps get you into the Christmas spirit. One week left of school then we are out for break. Merry Christmas everyone!
Tomango.co.
The Fact Sight