Love is in The Air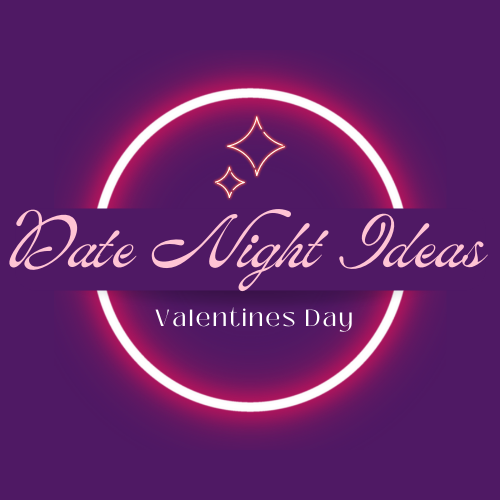 With Valentine's day just passing, the love is in the air. You shouldn't only show your love on valentines days, but every day you are together. If you haven't already read it, Emma Haag wrote a story on our panther tales website that gives you some fun gift ideas that you you could also check out. But lets get into the story. It can be hard to come up with ideas on places to go especially in a small town like great bend. Below I will give you some ideas for dates you can go on. Now these don't all have to be with a significant other either. You can easily turn most of these into girl dates. I talked with two senior girls at Great Bend High School to see what there dream date would be. Catie Haberman said "My dream date would be going skydiving because I've always wanted to do it".
Going to dinner – of course this is a basic one that most people do on dates. There are ways you can spice it up. One fun way to spiced it up is going to different restaurant for each course. For example, appetizers at sonic, main course at Applebee's, and dessert at dairy queen. This is a way to make dinner more exciting. Another thing you can do is use a generator to spice it. This can help you decide who picks the course. Ashley thinks "going to dinner is a great way to get to know eachother".
Mini Golf- This is another fun date idea. You could travel out of time to a place like top golf or you could easily stay here and go to the fun mini golf course at the bowling alley.
Shopping for each other – This is also a very fun date idea that includes getting gifts. You can do it how ever you like but I have one idea I found on tiktok that you can use for guidelines. First you set a budget for each other that way the gifts are affordable and equal for both partners. To make it cheaper, you could go to goodwill and pick out fun outfits for each other and wear them out after. Another fun thing you can do is go to Walmart and make a list of categories. Examples could be favorite food, favorite drink, something they need, something that reminds you of them, etc.
Movie- You can also do this in different ways. You could go to the Golden Belt Cinema and watch a movie there to actually get the going out date like experience. Make sure to check the viewing times and movies available for you. If you aren't a going out person or would rather stay home, you could easily deo this from home as well. Get yourself  snacks and stay in bed or on the couch and watch the movie.
Truth or Dare – This could be  fun way to get to know each other. Weather you are a new couple or a couple that's been together forever, you can still find out things about your partner you may not have known.
Create a game for each other – you could make up your own games to play or do something like a scavenger hunt. Hide clues in different places leading up to a gift or a surprise. You could even make it meaningful and tie it into places where you have been together. If you don't have time to make one, there are as apps as well. There's a app called geohunting that you can play here in great bend. There are hidden notes in places that you find using the app. You can sign your names on the paper as well. Some people also leave gifts for others to take. You could leave gifts as well.
While there are many other ideas you could do, here were just  couple to give you inspiration. Happy Valentines Day!