Spring Break is Almost Here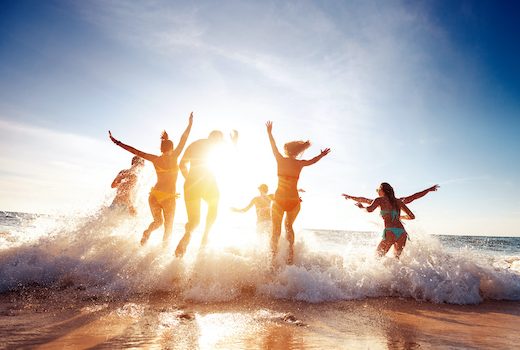 Spring Break is something that we have done since I joined the schooling program so I never thought of it not being a thing. When I think into it deeper, it had to come from somewhere. So I'm going to give you some information on how it came to be.
First, lets start off with what it is. Spring Break is typically scheduled in March. Great Bend High Schools spring break started on March 10th. Our last day of school will be Thursday the 9th. We currently have eight days until our break starts. Our Break will last a full week then we will return to school on Monday the 20th. So spring break is a little time off of school to give students a break before the last quarter of the year and finals. Rylie Duvall, a senior here, quoted " Ill most likely either stay in town and just hang out or possibly go see my brothers in Manhattan or other family in Texas".
Spring break started way back in ancient history times. It started at a school called The Colgate University in frigid Upstate New York. This was back in the 1930s when a coach decided to give his swimmers early training. Soon after, other college swim coaches liked the idea and also started to do the same thing. The swimmers however, didn't only swim but started partying. The word kept traveling and students in Florida started to hear about it as well. These other students decided to join in on the partying. Soon it branched off and people weren't only going to the beach to the party but anywhere they want to take a trip. Lexi Lemuz, a student from Great Bend High School, said " I will be staying home for spring break and hanging with my friends".
Facts about spring break
The most common spring break vacations are Cabo San Lucas, Mexico, South Padre Island, Texas, and Tampa.
Every year over 1.5 million students go on a spring break trip spending over 1 billion dollars.
South Padre Island, one of the most popular spring break destinations, has an average of 25 arrest per day during this week.
Over 2,500 Americans are arrest over sees.
Cancun was destroyed by a hurricane and they purposely rebuilt it to be a great spring break trip.