An End To a Season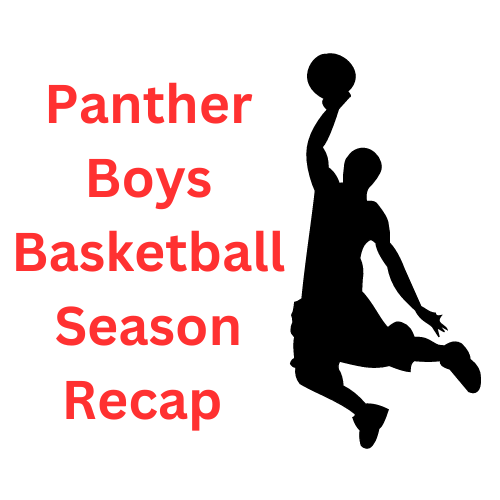 It has final come to an end of the season for winter sports. our panther basketball team has had quote a season both on the girls and boys side. So lets get into a quick recap on how the season went.
Our boys basketball team ended the season with 11 wins and 10 losses. They won 3 and loss 2 district games placing them at 3rd overall. They had a 52 percent winning rate. Our first game of the season was an away game at Junction City where we lost. We then went on to an away tournament where the boys played three games. One of the games, against Conway Springs, our boys decided to blow them out of the waters with a score of 73-20. This marked our first win of the season.  At this tournament we lost two other games against Sterling and Sunrise Christian Academy. However, both of these losses were by less than 6 points. We then had our first home game of the season where we won against Larned. Cayden Scheuerman, one of the senior players was willing to share his views on the season. "I feel personally my season went well, started off slow but I scored my career high and payed well defensively". He also said "I feel like we did well as a team and bonded well. We all got super competitive at times and sometimes thing's went to far but that's with any team". We followed this with another home game where we won against Emporia by one point. Garden City was are third home game where we lost by only three points. Our panthers have done a good job of holding there grounds by having over by having 6 games where we lost by less than 6 points. We had 9 out of the ten games where we lost by less than 15 points. We then played are first out of three Hays games of the season. If you don't know, Hays are our biggest Rivals. This game was played at home and we had a major victory with a score of 64-47 after putting junior varsity players in to end the game. We then played Hutchinson at an away game where we took a loss. Our next two games against Wichita and Manhattan were both wins. Our fourth home game of the season was against Kapaun Wichita where we lost 65-50. Our next three games were wins the panther took which marked our highest winning streak in a row of three games. This includes Dodge City and Buhler, which were away games, and Liberal, which was a home game with the score of 72-42. Our next few games were an away game at Garden that we lost, a home game against TMP that we won, another game against Dodge that we won, and an away game at Liberal that we won. Our final game for regular season was against Hays, which like I mentioned before, is our biggest rivals. We haven't won against hays since our 2019-2020 seasons so our big win definitely didn't go unnoticed. Sadly, we lost the second game against them by four points. The final score was 46-42 and it was a close game to watch. We then turned around and played Hays again the next week as a playoff game. This was also a very close game. We went into the last 10 seconds of the game tied 42-42. However, Hays ended up scoring a three pointer in the last four seconds. The ref also called a foul on the panthers when we threw the ball back in giving Hays a free-throw to end the game. This ended up leaving the score the exact same as the last game of 46-42. This marked our final game of the season. Caydens shared his views on the Hays Games and said "It was awesome beating Hays at home and feeling the crowd and environment, but playing at their place is difficult and we didn't play up to our standards".
Our senior players who are graduating this year and played there last high school game ever include Tyler Stuhlsatz, Cayden Scheuerman, Braylon Council, Mathew Moeder, and Kendryk Turner. Congratulations on an amazing season boys and we wish you luck with your after high school plans. Caydens advice for the underclassmen was "keep working hard and keep the main thing the man thing". Kendryk Turners advice was "keep working on getting better at rebounding and boxing out".