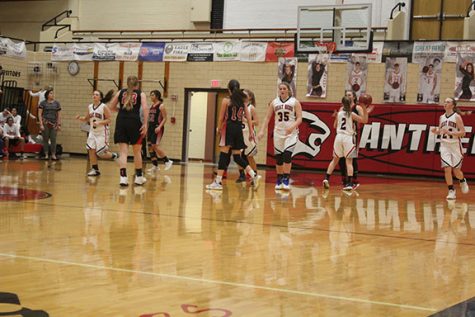 Sayler Peplinski, Editor

February 6, 2019
This Friday the Lady Panthers basketball team will travel to Garden City to hopefully bring back a win for GBHS. While this has not been the best season for the girls basketball team the lady panthers have not stopped trying their best and having fun. "The team gets ready by trying to loosen up and...
Sayler Peplinski, Editor

April 12, 2018
The applications are out and the opportunity to become a part of the Great Bend High School Kayette Board has begun. As many people know, the GBHS Kayette chapter is the largest in the state with over 250 members. To help with organizing the events that the Kayettes participate in, there is a board made...