Variety Show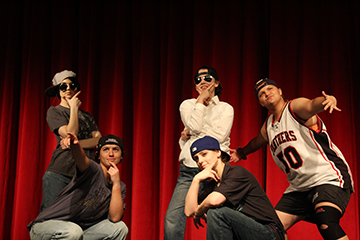 Friday 11th and Saturday 12th at 7:00 pm, the music department will be having their annual Variety Show. After countless hours of preparation, many students are excited to finally open for the big show. 
In the show, upperclassmen from the music department have the option to perform skits, solos, ensembles, etc. Many of them take the opportunity to choreograph dances for groups and/or solo dances. Senior Logan Welcher this year has been given the responsibility to choreograph some of the larger group dances. When asked what her favorite part about Variety Show was, Logan said, "For me, the best part about variety show was bonding with my classmates while practicing for variety show."  For many, the Variety show has been a stressful yet rewarding experience and they can't wait to showcase their various talents.
So, if you happen to be available Friday May 11th and Saturday May 12th at 7:00 p.m., stop by the choir room before or after school or during 3rd lunch to purchase your tickets. Can't wait to see you there!