Panthers Big Turn Around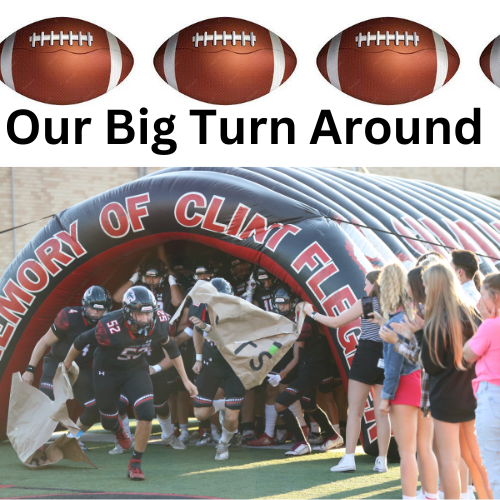 If you've been a panther high school football fan the last few years, you may have noticed we haven't won any In fact, it was 19 games in a row of no wins.This all changed when the panthers had there big turnaround. There running score is currently  4 wins and 2 loses. Now lets learn more about how this came to be. 
Panther History 
First, let's take it back to 18/19. This was the year we made it to the third round of playoff games. We had won the first two against Valley Center and Kapaun Mt. Carmel. Then, we lost the final playoff game 28-21 against Maize. This was the closest year to today that we made it this far in the playoff round. The following year, the Panthers made it to the second round of playoffs. They won their first game against Wichita Heights and lost their second game against NorthWest wichita. That season they had a streak of 5 wins and 5 loses. They lost their last game of that season which started the streak. Season of 20/21 continued the streak with seven loses and zero wins. The Season of 21/22 also continued the streak with nine loses and zero wins.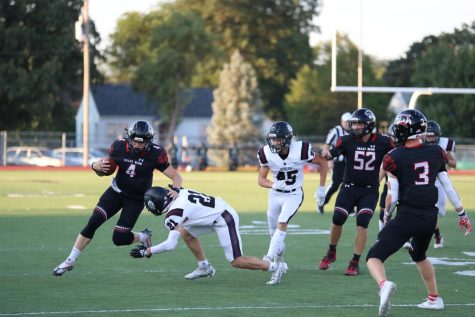 The Big Turnover
The season of 22/23 started off the same. We lost our first game against Mcpherson Bulldogs. They had beat us 44-27. Then our second game was against our biggest rivals, Hays. We had a devastating loss against Hays last year with a score of 51-0. So even though we didn't win our first game of the season, the crowd still went crazy when the boys scored on Hays. Our third game of the season was against Buhler. This was when the Panthers had their big turn around for our boys. They won this game 31-6. I talked with a senior named Blaike Parsons and he told me ¨when we got our first win it was a massive relief of pressure off of this team. every guy in the locker room has been grinding day in and day out for the win and when it finally came… there's no feeling like that one. Instantly the guys wanted to celebrate and we had a dance party in the locker room which is now a tradition for every win. Every guy on this team knows that we are more than capable of being great this year and we are going to win game #5 tomorrow ¨ Once the boys got a taste for a win, they weren't going to stop. The next game we turned around and beat SouthEast Wichita 45-0. Then, we also won our next game against Dodge City. This team beat us pretty good last year with a score of 31-14. Thailand's score was 21-14. This game actually went into a tied score of 14-14. We pulled off the win during overtime making the panthers stand go nuts. Our Last game was against liberal. The Panthers pulled off their fourth win with a score of 28-4.
Our final two games that determine how far we go in the playoffs are coming fast. I asked Mathew Moeder what he was expecting for the end of the season and he responded with ¨We are projected to finish 1-2 but I bet we can win our next three games.Especially with our momentum and the way our team works and fights together" The Panthers next game will be against Ulysses Kansas. This will be a home game tomorrow. The theme for tomorrow's game is pink out for awareness for breast cancer mother. Kick off starts at seven so come wearing pink to support your panthers. Our next game will be on Friday 21st. This game will be an away game against Garden City. The theme for this game is camo night so come out and support your panthers. Not only are our senior guys ready for the next two games, but also what's going to happen. I talked with Matthew and Blaike about what advice they would leave the underclassmen on there team and if they plan to further their football career. Blaike won't be playing football in college but plans to attend barton to golf. Mathew Plans on playing football in college. He has received several offers but is undecided on where he may go. They both had great advice for the team they have to leave behind. Blaike stated "For my underclassmen, don't take anything for granted.. summer weights.. conditioning.. other sports you may play. It goes by so fast and I can't stress it enough. Take the days one by one and take your classes one by one¨. Mathews advice was  ¨to work hard early and learn to overcome things. Push through being tired and know it will eventually all be worth it ¨.